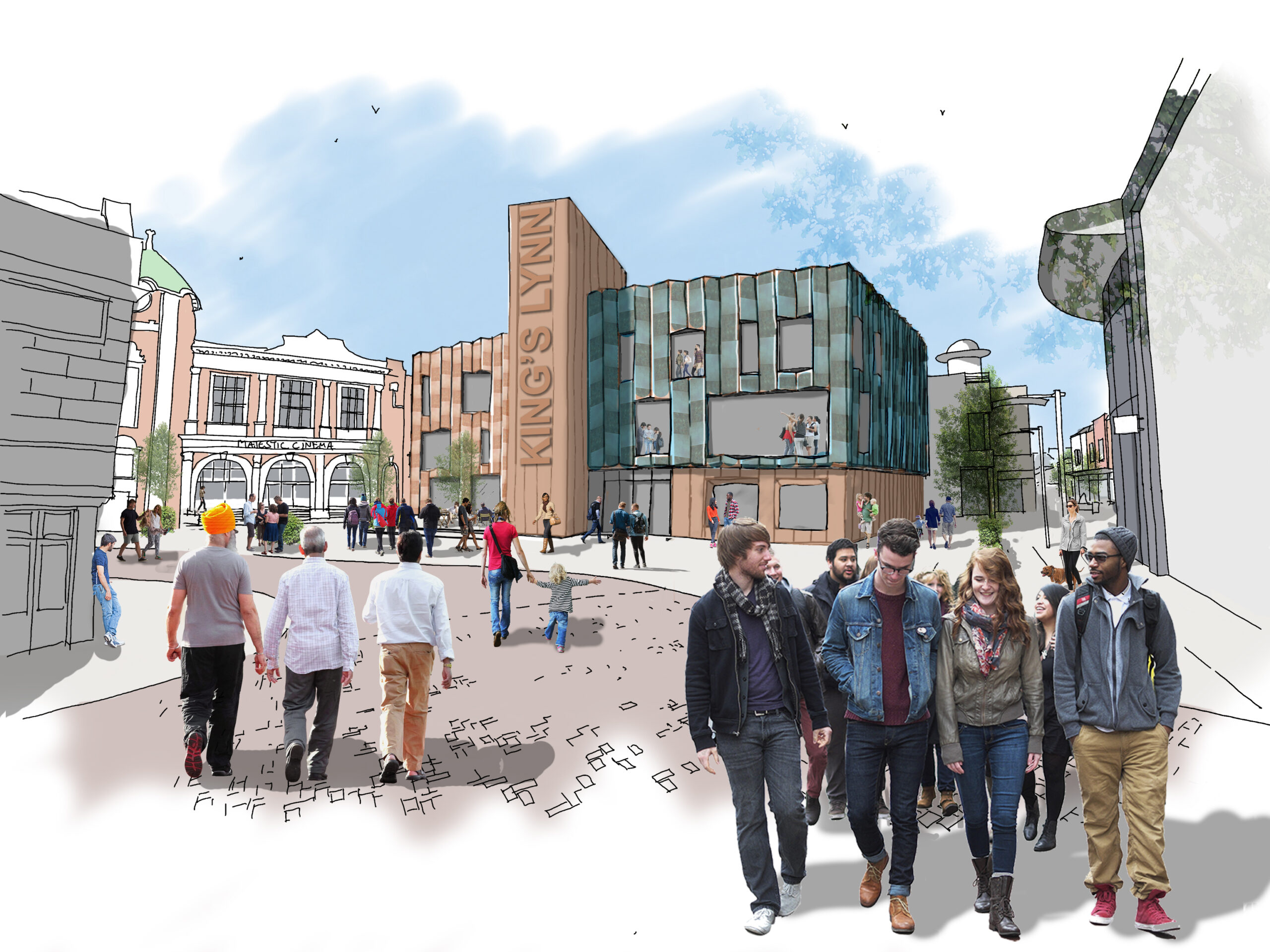 More detailed plans for King's Lynn's new Community Hub have been unveiled.
The former Argos on Tower Street is likely to house a library, workspace, a café, adult learning facilities, and space for community events.
Full details of the plans will be considered by the county council in the autumn and if all goes well, it could be open by 2025
Graham Plant, the county councillor responsible for growing the Norfolk economy, said: "We've had some great feedback on the proposals for a Hub, and I'd like to thank everyone who let us know their thoughts. We know how important it is to people in King's Lynn to have a community space in the heart of their town, and these plans are the first step towards achieving that".
"We've still got a long journey ahead of us, and some parts of these early designs will change. This is  a team effort, working in partnership with both the Borough Council and with the third sector, but today we've taken a vital first step towards defining the new community space, packed with services and support. We'll be keeping everyone updated as the plans develop, and we keep working towards making this vision a reality."
Over 500 people submitted their thoughts about the plans, with over 70 per cent saying a community space was needed in the centre of King's Lynn.
While King's Lynn Library itself would relocate to the new Hub, Norfolk County Council says its current home in the Carnegie Building would have a future role which respects its history and maintains community access.