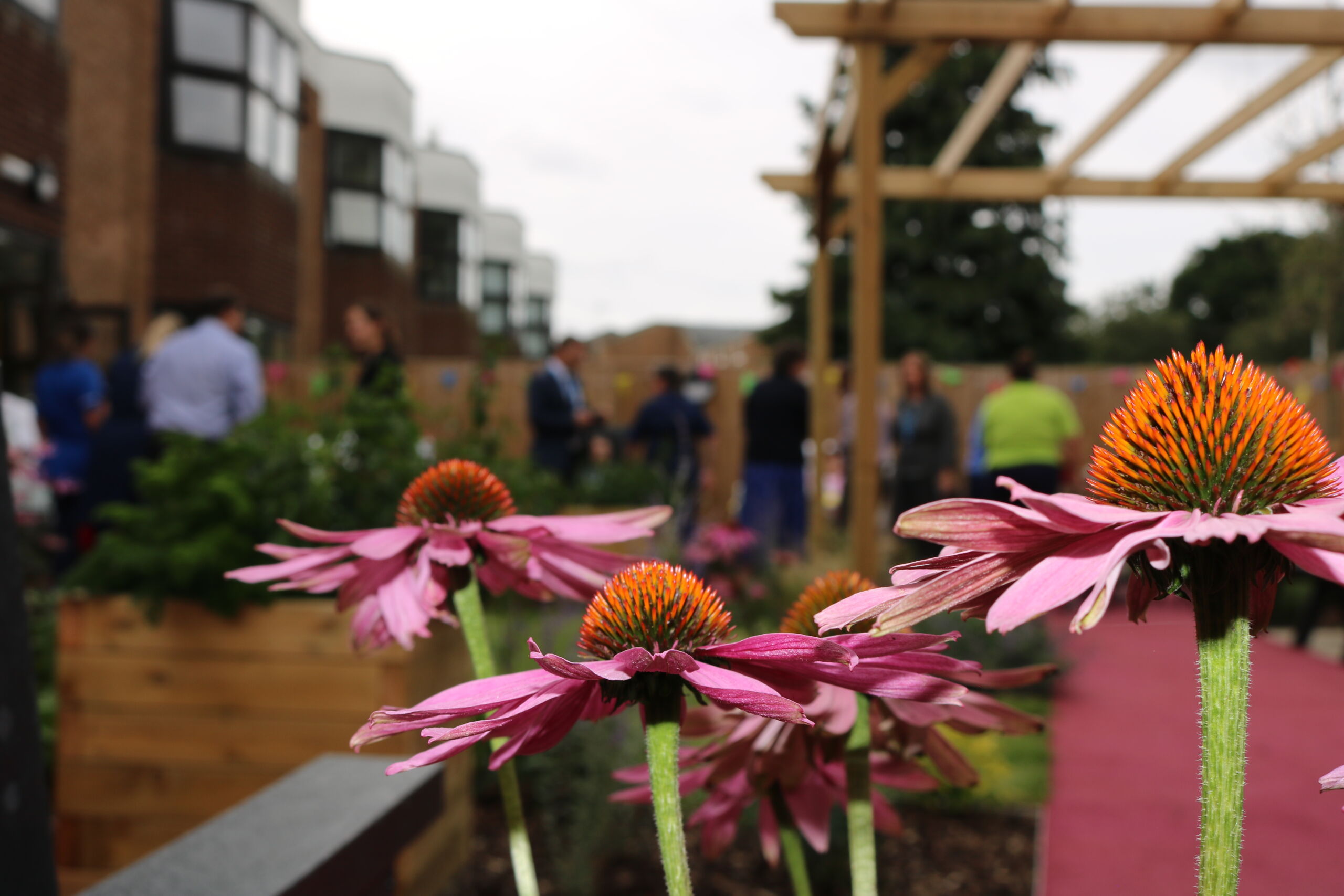 The benefits of fresh air and nature are now available to dementia patients and their loved ones at the Queen Elizabeth Hospital in King's Lynn.
A new dementia-friendly garden, with an eye-catching pink safety floor, has opened thanks to a £43,000 from the hospital charity.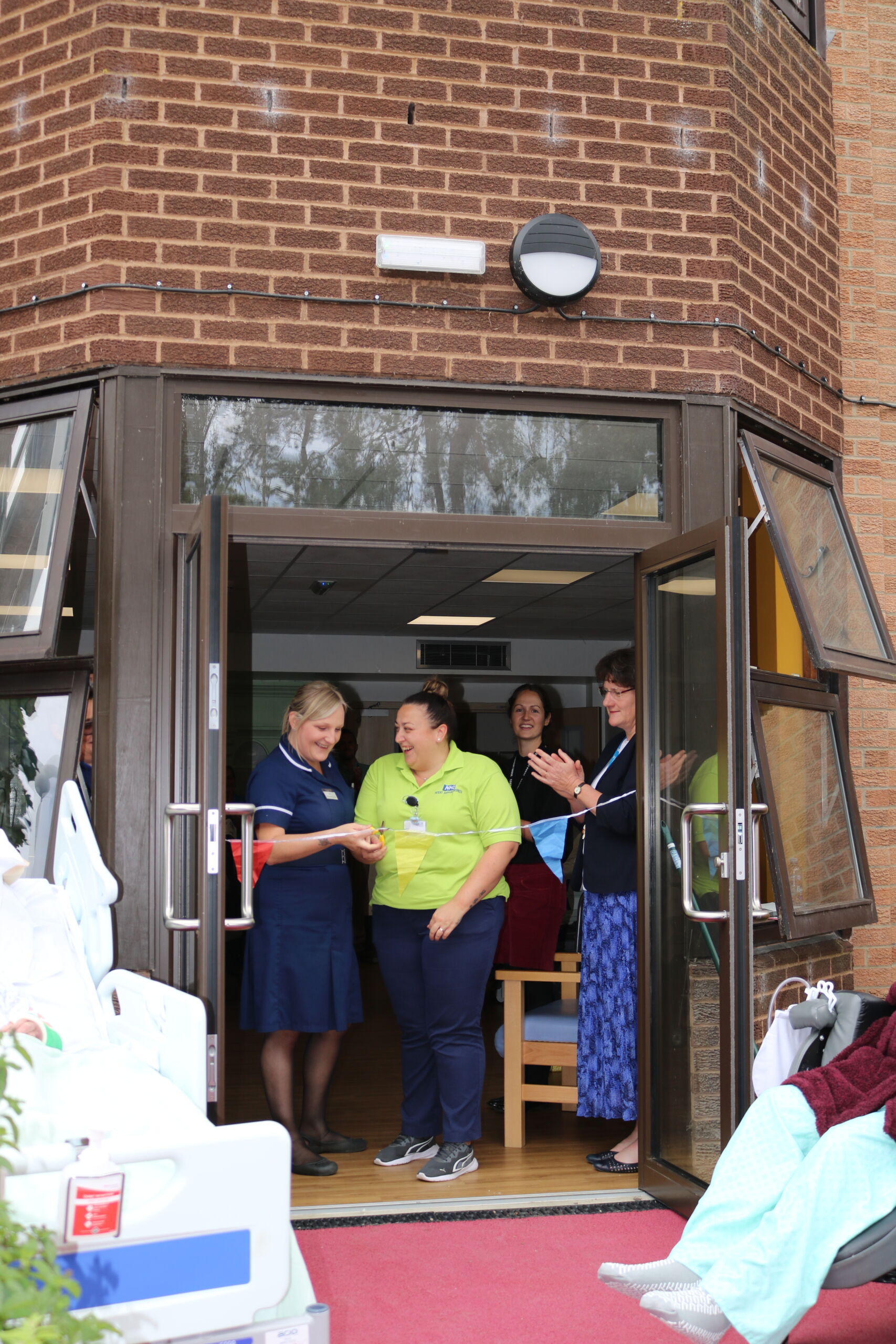 Many of the ward's patients came together in the garden – some in their beds – to enjoy afternoon tea and listen to local music entertainer Pops Phipps who transported patients back in time with classic songs.
The development of the dementia friendly garden has seen the QEH work closely with patients, carers and families – who chose the pink flooring – as well as the landscape architects, Bridge for Heroes and King's Lynn Dementia Café who created and decorated bird boxes, feeders and bug hotels for the garden.
The garden is also inclusive for other patients on the dementia ward. Wheelchair users will have raised gardening beds for planting, and wheelchair accessible tables, and the terrace area will also allow hospital beds to be taken outside so that every patient can access fresh air.
Alice Webster, Chief Executive at the QEH, said: "We are so pleased to have collaborated with PRP Architects who have been working hard to create this important space for patients living with dementia, carers, and staff. This garden will provide a comfortable and safe environment away from the ward in tranquil setting."