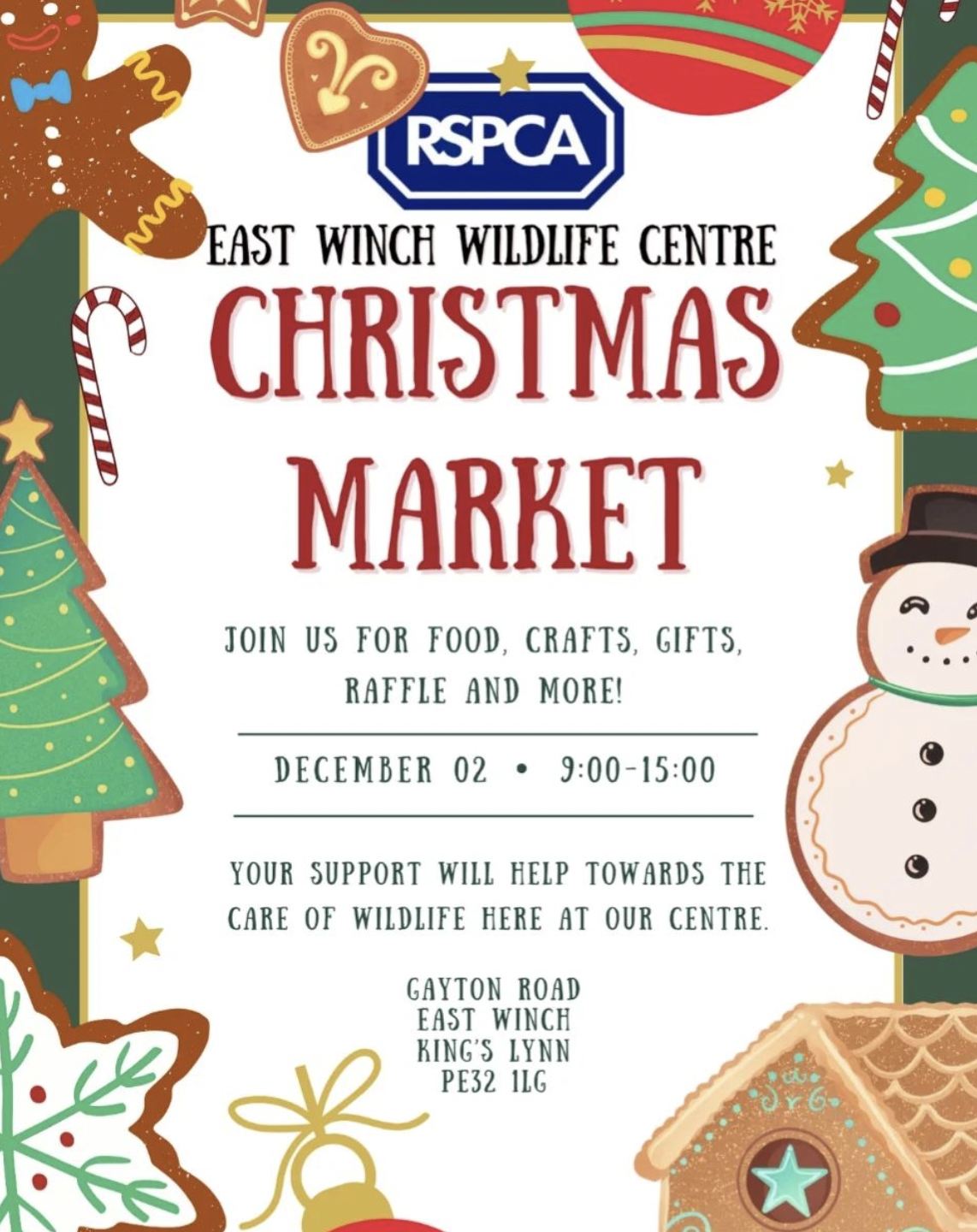 Wildlife centre hosts 'bigger and better' second Christmas Market
Norfolk residents are being invited to attend a Christmas Market which will be held on Saturday 2 December at the RSPCA East Winch Wildlife Centre, near King's Lynn.
This will be the centre's second Christmas Market and they are hoping local residents will pop along to support them.
The event will be held in the centre's visitor centre from 9am until 3pm in the village of East Winch.
Local stall holders will be at the event and will be selling an array of items such as crafts, cakes, art, food, plants and gifts.
Evangelos Achilleos, RSPCA East Winch Wildlife Centre manager, said: "Last year our Christmas market was a huge success and we are so grateful to everyone who came along to support us.
"This year we expect it will be even bigger and better – and the Christmas market is double the size it was there last year, which means there will be so many things for visitors to purchase.
"We have a tombola, raffle, fresh vegetables, cakes, chocolate, hot waffles, preserves and crafts on offer – just to name a few!" 
Evangelos said the centre was excited to be hosting a Christmas market again, adding: "We are inviting people to come down and have a look at all the lovely gifts for Christmas, food and those who attend will also be able to visit our shop too. And if seals are in their pools for rehabilitation, you will get to see some through the visitor centre's window.
"The people of Norfolk and further afield have always been so supportive of our work here. Our open day in the summer was an unbelievable success and we are so thankful to everyone who came along and we hope that they will again take the time to pay us a visit.
"But for those who can't make it, our shop is always open on Fridays 11am to 4pm and Saturdays, from 10am until 4pm.
There is parking at the centre and the address is Gayton Rd, East Winch, PE32 1LG.