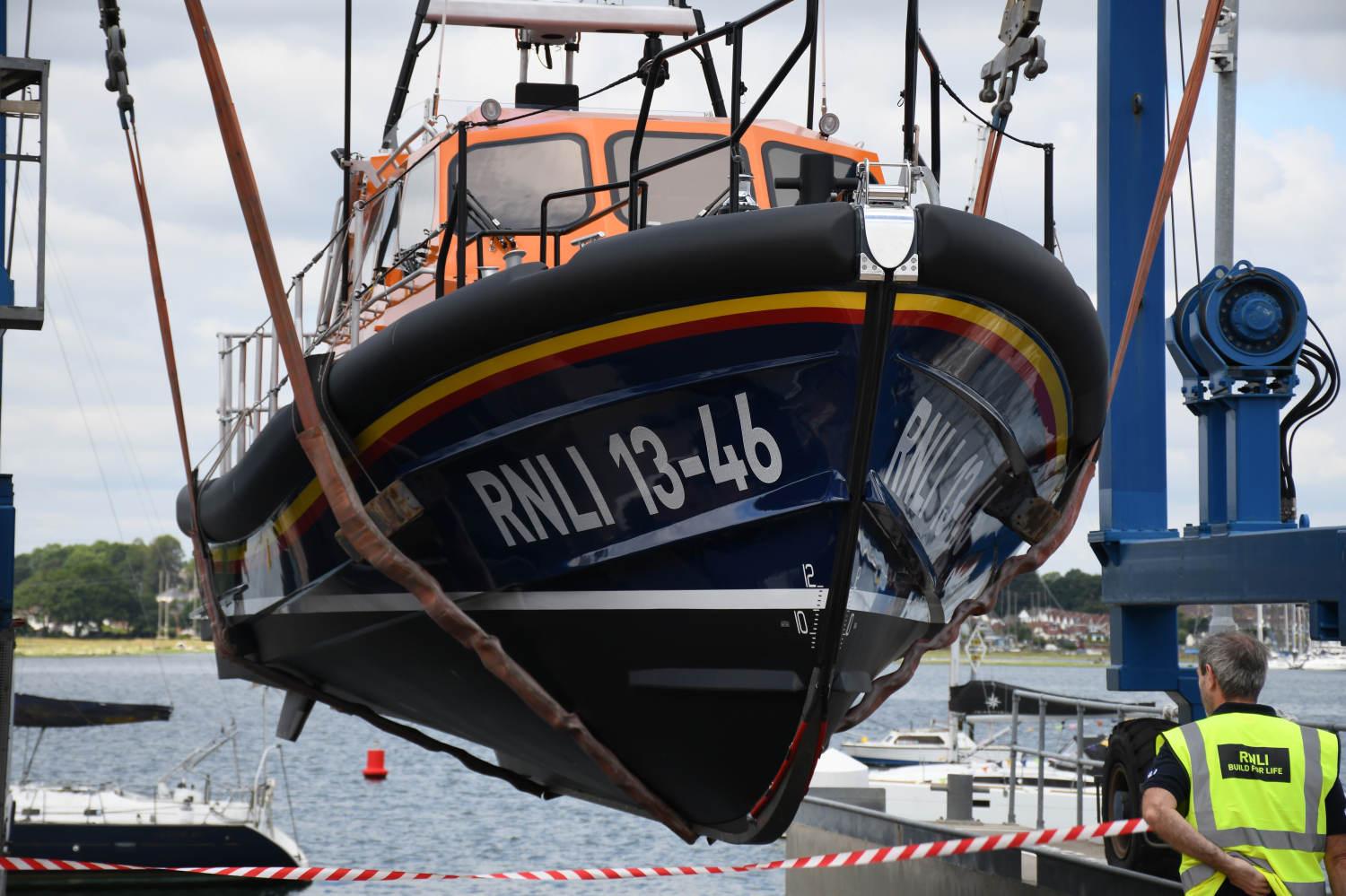 The brand new Wells Lifeboat has taken to the water for the first time.
Named The Duke of Edinburgh in honour of Prince Philip, it was lowered into the water at Poole in Dorset after leaving the factory.
In line with tradition, a ceremonial bell was rung eight times to help mark the moment.
The boat now has to undergo sea trials before going into service at Wells later in the year.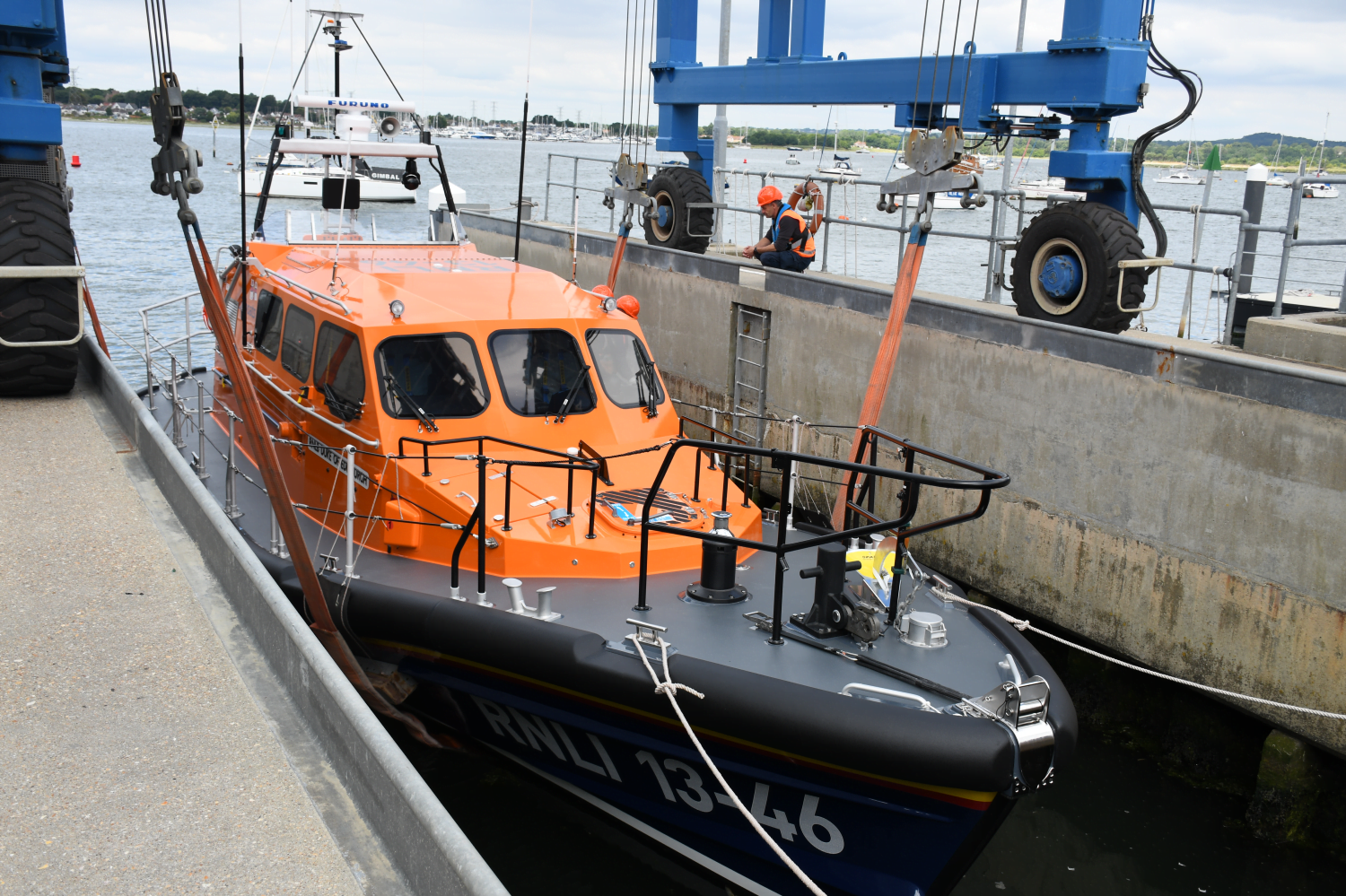 In addition to Prince Philip's royal title, the boat also bears the names of 15,000 loved ones submitted by RNLI supporters through the lifesaving charity's Launch a Memory fundraising campaign.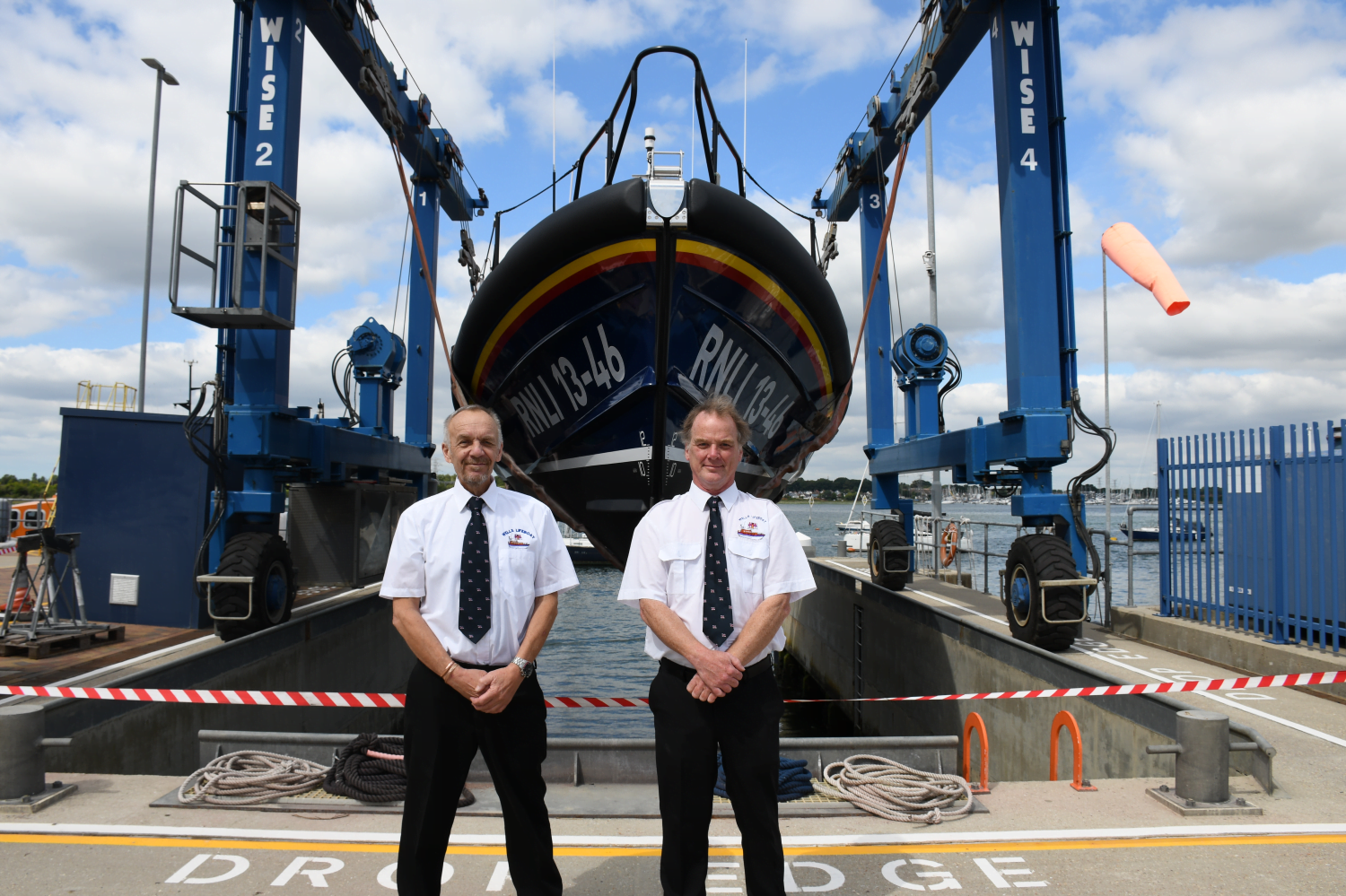 Wells Lifeboat Station Lifesaving Operations Manager, Chris Hardy, said: 'The Shannon will help take us forward in all weathers. The crew are eagerly awaiting her arrival and can't wait to make the boat fully operational on station.
'The station is immensely proud and honoured to have its new Shannon class lifeboat named Duke of Edinburgh. We are in no doubt that our new lifeboat will continue the vital work of saving lives at sea, which we know His Royal Highness was so passionate about throughout his lifelong maritime association.'
Max Philips, ALB Navigator and Mechanic at RNLI Wells, added: 'It was wonderful to finally see our new lifeboat Duke of Edinburgh lifted into the water today. I'd like to say "thank you" to everyone who has helped to build her and to fund her; she wouldn't be here without thousands of supporters locally and further afield, as well as the public service charity The Lifeboat Fund.'