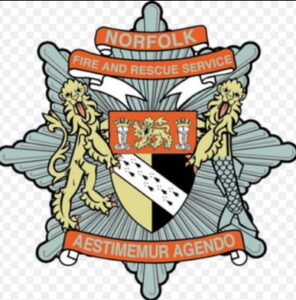 People across West Norfolk are being advised to keep their Halloween celebrations fire-safe.
Norfolk Fire and Rescue Service has released some tips to help including:
If you are planning to decorate your home with jack o lanterns on the night, consider replacing the candles with battery operated tea lights. Over 300 people are injured by candle flames in the UK each year and unattended candles are a common cause of housefires. Battery operated tea lights carry far less of a fire risk than burning candles. If a lantern is knocked over a fire can quickly spread, something the battery-operated lights will not do: consider making this simple change to keep your home safe.
Many bonfires and firework displays are held in Norfolk over the Halloween and Bonfire Night period. Where possible, always consider attending organised events, managed by trained individuals, rather than hosting your own at home.
Children going trick or treating can be kept safe by ensuring they take care in their fancy dress. Unfortunately, fancy dress costumes have been the cause of some serious incidents.  When wearing costumes, stay away from open fires, wood burners and any bonfires you may attend. Check that all Halloween and fancy-dress costumes you buy carry a UKCA or UKNI mark on the label. By staying a safe distance from any flames or heat sources, the risk is reduced and Halloween parties and trick or treating can be safe and fun. If a costume that you or anyone is wearing catches fire, remember to stop, drop to the floor, and roll around to smother the flames to put them out. This is the best way to put out a clothing fire and could save you from serious burn injuries.
Tony White, Norfolk Fire and Rescue Service's Head of Prevention and Protection, said: "Organisers of bonfires and fireworks displays are trained and have safety measures in place, making them a much safer environment than events held in private gardens. The service always advise that residents enjoy Halloween and Bonfire Night safely at these public, licensed events due to their rigid safety regulations which allow us all to enjoy the festivities safely."