Everyone in West Norfolk over the age of 40 should be offered free NHS health checks to monitor for several serious conditions every five years
Are they aware of this happening, are the checks happening and what do people think of the process if they have been through it?
Healthwatch Norfolk, which acts as the voice of patients, is aiming to find out and is gathering people's experiences over the next few weeks.
These will be collated into a report outlining people's views and giving recommendations which will go to Norfolk County Council which oversees and funds the service.
Your GP should offer you the option of the free check when you reach 40. This can either be carried out at the surgery or by Reed Wellbeing at a range of leisure centres, community venues or libraries across Norfolk on weekdays and Saturdays.
You get a free check-up of your health which includes:
Lifestyle and health questions about your health, smoking, drinking and physical activity
Measuring your height and weight
Checking your blood pressure and cholesterol levels.
This allows the NHS Health Check team to find out whether you are at risk of certain health problems like heart disease, diabetes, kidney disease or stroke.
During the session, you will also get lifestyle advice based on your results.
Healthwatch Norfolk wants to find out if
People are aware of the process
What the Health Check was like
If it helped them make changes to their lifestyle to improve their health and wellbeing
If they did not have one when invited, the reasons why including anything that made it difficult for them to attend.
You can give your feedback online by logging onto https://www.smartsurvey.co.uk/s/HWNHealthcheck/
People keen to share their experiences can also access the survey by scanning the QR code below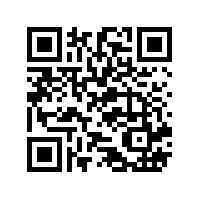 Judith Sharpe, deputy chief executive of Healthwatch Norfolk, said: "These NHS Health Checks are one of the first lines of defence against several serious conditions.
"They help patients identify ways of altering their lifestyle and most importantly, aim to happen at flexible days and times to fit in with our busy lives.
"We are keen to find out how they are working so we can feed that information back to Norfolk County Council to make sure this vital programme is working well to both help prevent people contracting serious illnesses and conditions while reducing pressure in the medium and longer term on health and social care."