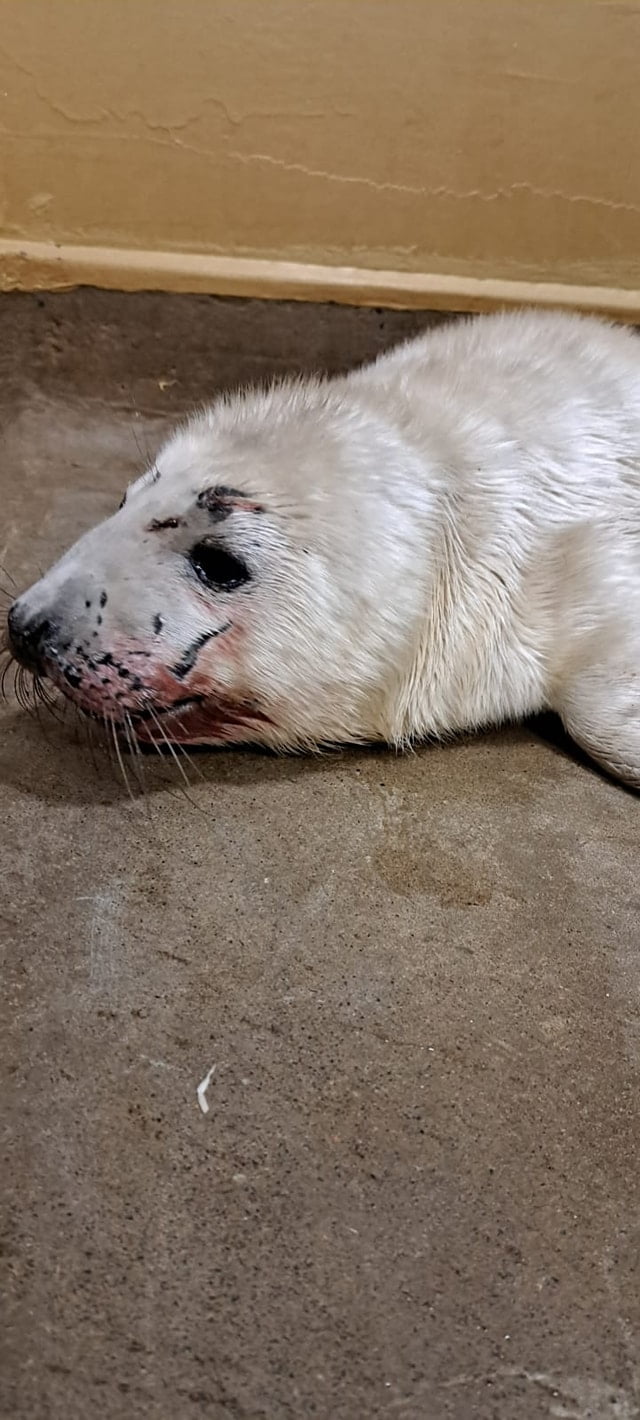 The RSPCA is asking dog owners to keep their pets on leads after a seal suffered a fractured jaw in a suspected dog attack in West Norfolk.
The pup was taken into the care of the RSPCA East Winch Wildlife Centre on Monday 28 November  after being rescued by the British Divers Marine Life Rescue from Holkham.
The female pup, thought to be only up to a week old, was x-rayed and images showed the pup sadly had a fracture on their jaw as well as puncture wounds on the face, head and flippers.
Where the injured seal pup was found there were a lot of shoe prints – which is why the RSPCA sadly suspect that the attack could have been caused by a dog on a walk with its owner rather than another seal.
Evangelos Achilleos, manager of RSPCA East Winch Wildlife Centre in Norfolk, said: "While we cannot be certain as to what attacked this poor pup, it looks possible that this may  well have been as a result of a dog attack. Over the last few years sadly we have found that we have had more pups coming into our care due to dogs attacking them.
"This poor pup's jaw was so fractured it was not aligning, meaning her injuries were so bad that the kindest thing we could do was to put  her  to sleep to prevent her suffering further.
"These types of incidents are a concern especially as they could be easily prevented by the public keeping their dogs on leads when around seals and not allowing them to get too close."