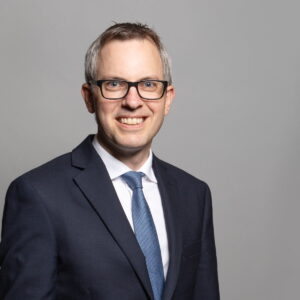 The need for improved road and rail links for West Norfolk have been highlighted in a Parliamentary debate about ensuring the area is continually supported when levelling up.
While welcoming Government help for the Southgates area improvements in King's Lynn, North West Norfolk MP James Wild also said the A47 between Tilney and East Winch needed to be dualled, an A10 West Winch Housing Access Road needed support because of new development there, and Ely Junction should be upgraded to improve rail services to and from King's Lynn.
While also highlighting educational support in the area, Mr Wild also re-emphasised the need for a new hospital to replace the Queen Elizabeth.
He said: "North West Norfolk has many of the coastal areas that the chief medical officer has highlighted as having some of the worst health outcomes. People living in those areas are served by the Queen Elizabeth Hospital in King's Lynn. The hospital has nearly 3,400 steel and timber supports holding up its cracking concrete roof, which desperately needs to be replaced. The new hospital programme offers a once-in-a-generation opportunity to transform the QEH, to deliver modern, fit-for-purpose facilities, and to support people to live healthier lives.
"The Health and Social Care Secretary has stated that dealing with hospitals made of reinforced autoclaved aerated concrete is his priority, and I welcome the focus that he has brought to solving this problem. I call on the Government to give certainty to my constituents, patients and staff that the QEH will be rebuilt by 2030."