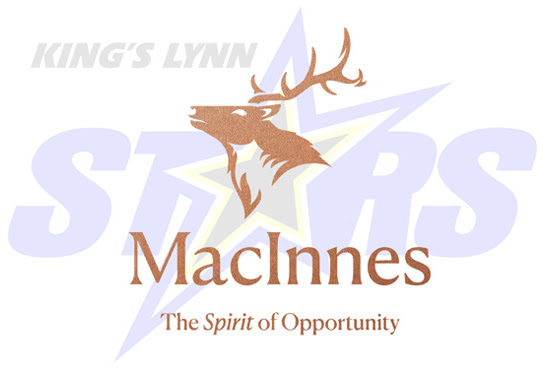 King's Lynn got a tight speedway win over Peterborough taking the win on aggregate after a 53-37 defeat at Peterborough.
The MacInnes Stars had high hopes of completing an A47 derby double but ultimately found themselves fighting a rearguard action to ensure they outscored the Panthers over the home and away meetings – and Michael Palm Toft was integral to them doing just that.
Palm Toft produced a number of excellent moves from the back on his way to a 13-point haul after suffering a last place in his first ride when he slowed having thought he saw a red stop light.
At that stage, the Stars were very much in the meeting having held the Panthers to a two-point early advantage, but as matters progressed the home side were superbly served by Ben Cook at reserve, who had his best night so far in the Sports Insure Premiership.
Cook and Benjamin Basso raced away from Nicolai Klindt and Thomas Jorgensen in Heat 5, which negated the race wins recorded by Frederik Jakobsen and Jason Edwards – who took the scalp of Danish star Niels-Kristian Iversen – in the previous two heats.
Palm Toft held Panthers guest Dan Bewley at bay to win Heat 6 but they conceded maximum points again in the next as Cook made his way past Jakobsen and Krzysztof Kasprzak to complete a 5-1 with Iversen.
The home side's lead remained at eight points with Palm Toft riding superbly to inflict Cook's first defeat of the night in Heat 9, making his way through on the inside, and the race wins kept flowing for the Stars with Kasprzak and Jakobsen taking the flag as did Palm Toft again in Heat 11 with a brilliant ride to get the better of Iversen and Jordan Jenkins.
But what the visitors were lacking was race advantages, and Peterborough went ten points up with a 4-2 in Heat 13 which could have been a 5-1 but for Palm Toft's late pass on Iversen.
There was still pressure on the aggregate point when Cook and Benjamin Basso collected a 5-1 to Peterborough in Heat 14, but Palm Toft secured the second place required in Heat 15 to ensure the Stars did leave the Showground with some reward.
Stars manager Alex Brady said: "We matched them for the first four heats and but for a couple of silly mistakes we probably would have been leading at that point.
"But from the first track grade we let ourselves down unfortunately and then Peterborough came on really strong in the back third of the meeting especially, and we were lucky to hold on in the end for the aggregate point.
"It's not the biggest disaster in the world to take one point from here, but we came to take all three and I'm disappointed that we didn't."
Next up for the MacInnes Stars is a trip to Sheffield on Thursday.
PETERBOROUGH 53: Ben Cook 16+2, Dan Bewley 12+1, Benjamin Basso 8+2, Niels-Kristian Iversen 7+1, Jordan Jenkins 6+1, Hans Andersen 4+1, Richie Worrall r/r.
KING'S LYNN 37: Michael Palm Toft 13, Frederik Jakobsen 7, Jason Edwards 5, Thomas Jorgensen 4, Krzysztof Kasprzak 4, Tom Brennan 3+1, Nicolai Klindt 1.