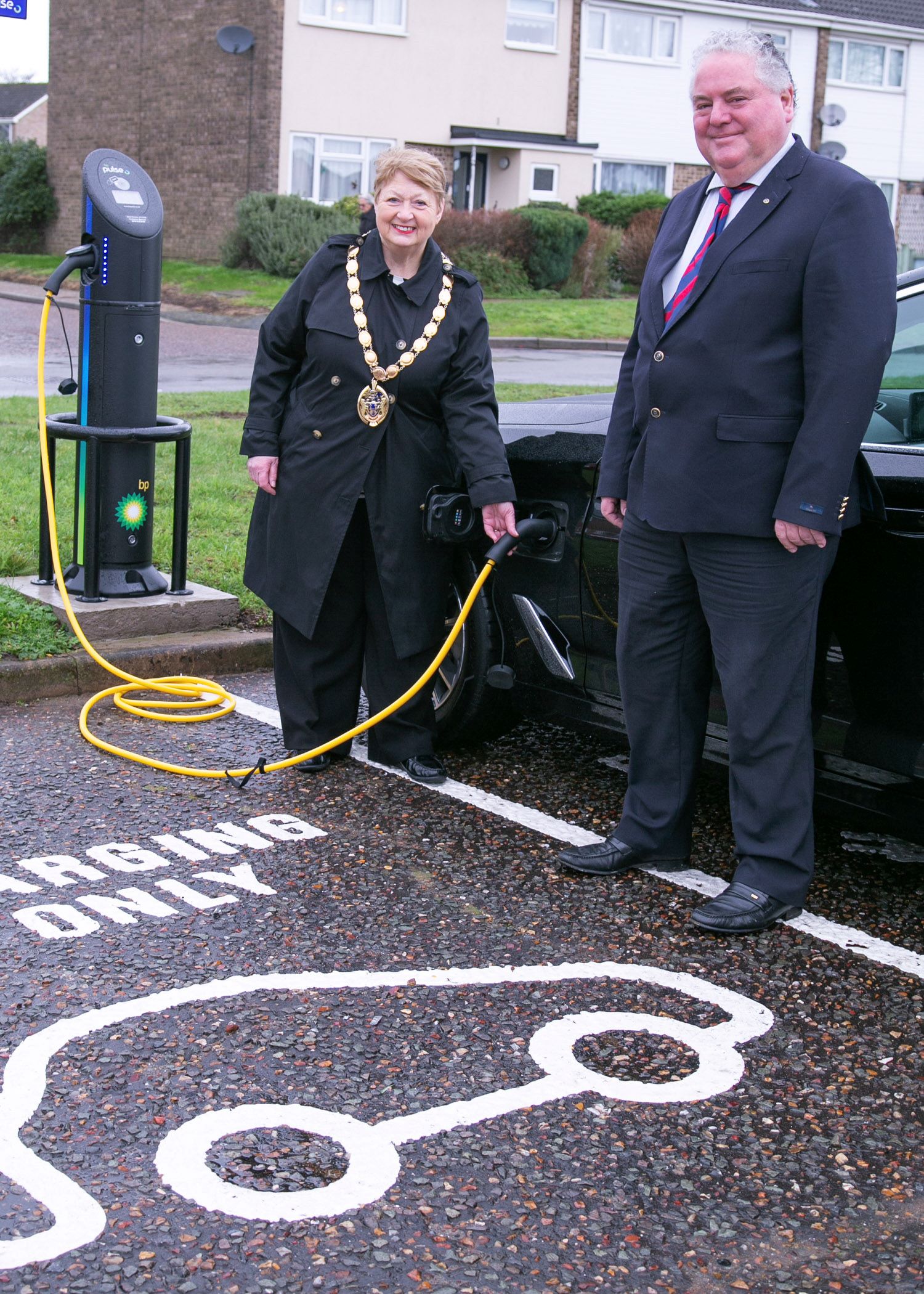 New electric car charging points are now open in King's Lynn and Hunstanton.
Borough mayor Lesley Bambridge was joined by the borough councillor responsible for the environment, Paul Kunes, to visit some of the new sites and charge up their electric vehicles.
The new 7KW points designed for overnight charging or extended use, and paid for by an app, are available in the following borough council-owned car parks:
Chapel Street, King's Lynn.
Fairstead Centre Point, King's Lynn.
Gaywood Library, King's Lynn.
Lynnsport North, King's Lynn.
Valentine Road, Hunstanton.
Further charging points based at North Street car park in Burnham Market and Austin Street East car park in King's Lynn will be available in the next few months. Charge points already based in St James' Car Park, King's Lynn and Central car park, Hunstanton, will also be replaced with new equipment later this year.
The new points were made for by Government and borough council money, and support from BP Pulse.
The Mayor said: "I'm regularly driven to functions around the borough in the hybrid Mayoral car. This car is more economical and environmentally friendly. Many journeys are short enough to be completed on electric power only.
"These new charging points give our residents more access to charge their electric cars, particularly residents who do not have access to off road parking."
Watch more below