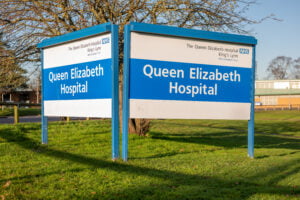 King's Lynn's Covid-19 vaccination centre has a new home.
It is moving from its previous base in the Inspire Centre to a purpose-built unit on the Queen Elizabeth Hospital site.
Opening on Wednesday March 8, it will still offer first and second Covid-19 jabs to those who need them.
Alyson Lacey, General Manager of the Vaccination Centre, said: "We're excited to have moved into our new building. It will be great to have a space that has been purpose built and fitted for our needs. We are now the only COVID-19 vaccination centre in King's Lynn and we look forward to welcoming patients and staff to our new centre for their future jabs.
"We'll be launching our Spring campaign for COVID-19 boosters very soon, so please keep an eye out for that. We're also offering overseas validation of COVID-19 jabs – so if you had your jabs in any country other than England, you will need to get your vaccine validated before 17 March so you can travel overseas."
The wooden clad unit which will be the new home for the Vaccination Team, is visible as you drive towards the main car park on the right-hand side.