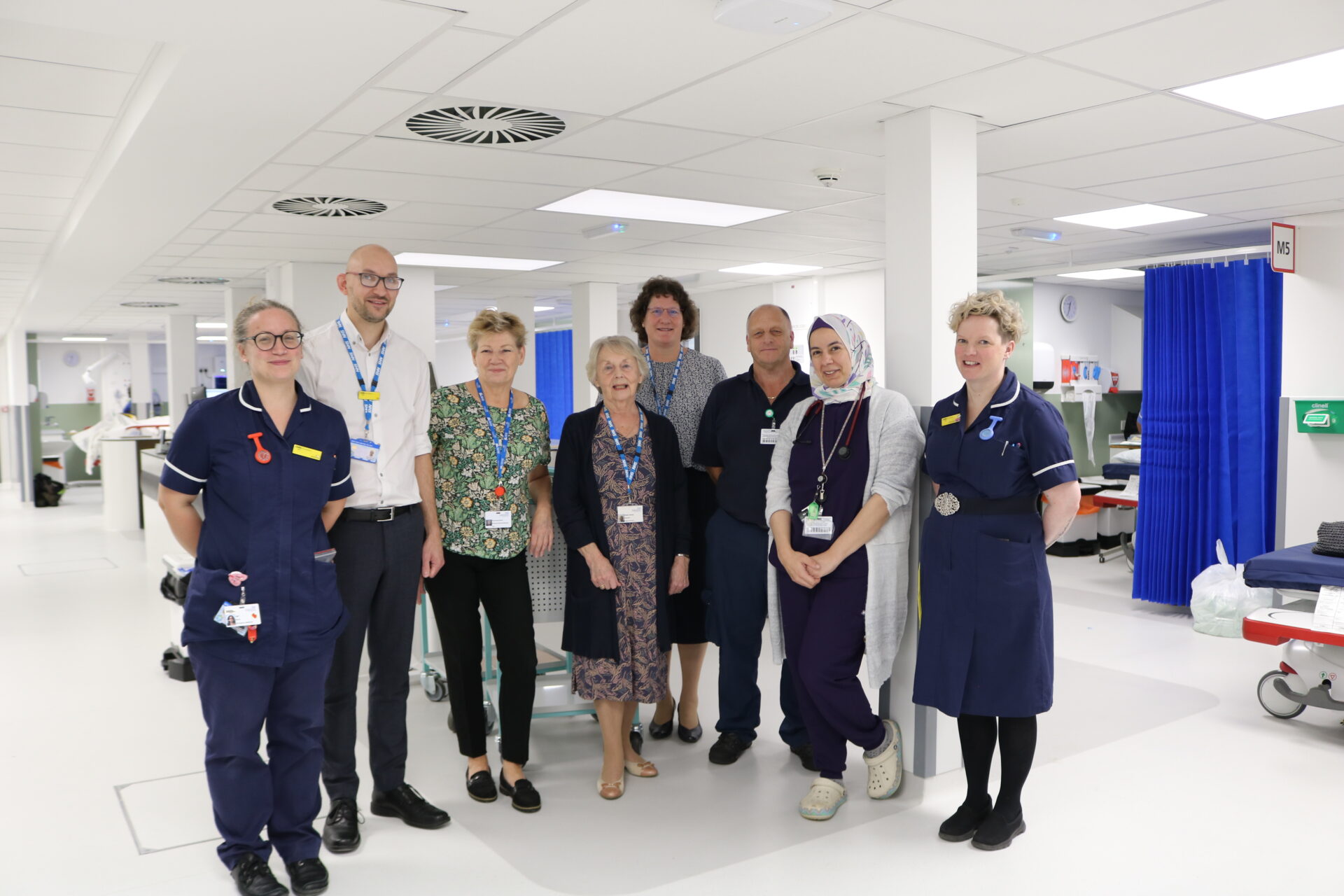 There is a brand new look at the Emergency Department at King's Lynn's Queen Elizabeth Hospital.
It has more space for ambulance handovers meaning paramedics and ambulance staff can hand over patients more smoothly. There is also more room for patients to have their condition assessed, e be seen and treated, and it will be easier for staff to monitor people needing care.
There will also be side rooms with doors rather than curtains to accommodate patients with potentially infectious conditions, space to meet the needs of patients presenting with mental health conditions, and additional space for children needing care..
Fran Rose-Smith, Divisional General Manager – Urgent & Emergency Care, has been part of the team who have managed the new look. Fran explained: "This project has been a long time in the planning and it's great to finally see it come to fruition both for our patients and staff.
"We know space had been an issue in our ED for some time, the department had outgrown its previous footprint, and has led to challenges within the department. We hope this newly laid out area will help us to manage some of these challenges moving forward, alleviate some of this pressure and allow for a better flow of patients."
In the past decade attendances at ED at The QEH have increased by more than 50% with an average of 220 patients per day currently presenting verses 120 per day 10 years ago.
This new area is an investment of £2.7 million by the Trust, with some new equipment paid for by the King's Lynn Hospitals League of Friends.
Penny Hipkin, League of Friends Chair, said: "We are proud to have supported the fitting and equipment for the new Emergency Department – it's wonderful to be able to support this essential new area which will make such a difference to patients. Projects like this are exactly what the League of Friends is here for."
Alice Webster, CEO, said: "This is new area is a real investment in patient care and staff wellbeing – we know it will make a real difference. A big thank you to every individual involved in the design and build of this new area – thank you for making this much needed space for patients and staff a reality."