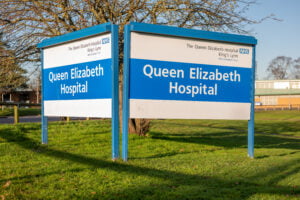 Diagnosis and medical treatment could be speeded up in West Norfolk with the building of a new centre.
It will be at the Queen Elizabeth Hospital in King's Lynn, and will house MRI and CT scanners, plus X Ray and ultrasound imaging.
These can help with diagnosis and monitoring of conditions like cancer, heart disease, stroke, respiratory diseases, trauma, neurology and Covid-19.
Extra staff will be employed to carry out the procedures.
Two other similar centres will be created at the Norfolk and Norwich University Hospital, and the James Paget University Hospital in Gorleston, with some of the funding coming from the Norfolk and Norwich Hospitals Charity.
The idea is to
Separate GP referrals and Outpatient appointments from Inpatient and Emergency demand, improving waiting times
Improve health outcomes with earlier diagnoses
Provide modern, bright facilities and state-of-the-art equipment to improve the experience for patients and staff
Standardise practices and collaborative working in Imaging services across the three hospitals
The project is being led by Simon Hackwell, the Director of Strategy and Major Projects at the Norfolk and Norwich. He said: "This is a once in a generation opportunity to invest significantly in modern scanning equipment which is essential to so many of the patients under our care. By delivering a county wide programme of this size it will allow the NHS to transform scanning services across Norfolk and Waveney. The result of which will help us see patients more quickly, meaning faster diagnosis and therefore faster treatment and improved outcomes."
Health and Social Care Secretary, Steve Barclay, said: "Cutting waiting lists is one of the government's top five priorities, and these diagnostic centres will help patients to be seen more quickly.
The facilities, backed by nearly £84 million in government investment, will use cutting-edge MRI, CT and X-ray machines to diagnose a range of conditions – including cancer, heart disease and respiratory conditions.
Once they're fully up and running, they will deliver over 281,000 tests, scans and checks to patients in the Norfolk region, speeding up access to vital diagnoses and ultimately saving more lives."