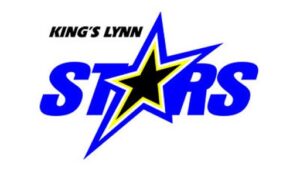 Jason Edwards is taking on the Rising Star position for King's Lynn's speedway side.
He takes the place of Jack Thomas who broke both wrists after a crash earlier this month.
Jason has been enjoying a run of good form with his parent club Redcar in the Championship prompting a lot of guest bookings.
King's Lynn Stars manager Alex Brady said: "Jason's a well-measured and well-calculated young man, and when I spoke to him he'd already been thinking about potentially riding in the Premiership and what it would mean for him.
"He's come across really well, I'm very impressed with his attitude and he's a rider who's doing some good things at the moment, so I'm pleased to have him with us.
"He's also very busy on his bike at the moment, which can only be good for us, and he will be in the team on Thursday.
Meanwhile Thomas was initially expected to be sidelined for up to eight weeks, but the most recent update is far more encouraging.
Brady said: "Jack broke one wrist and shattered the other, but when he went back for a scan on Friday, he found that the one he shattered is actually knitting together really well, and he doesn't need an operation.
"His cast should be off at the back end of the first week in July, so as things stand, he's even hoping to have a skid after our Pairs round (July 7).
"He's desperate to get back on a bike, and as it's better than expected he's over the moon."