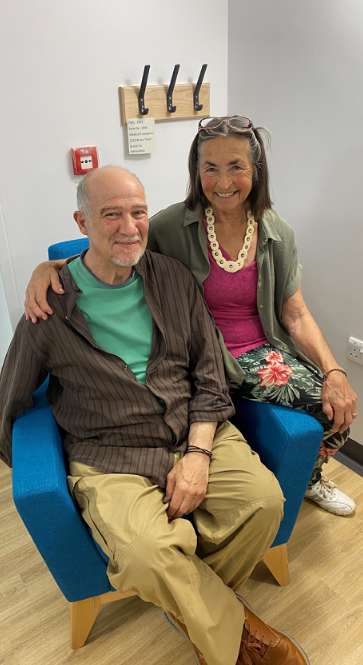 A West Norfolk artist and his wife have donated three paintings they created to thank hospital staff caring for him.
Richard Prescot, 75, from Gayton near King's Lynn, received his rare cancer diagnosis five years ago. The grandfather-of-one has leiomyosarcoma, an aggressive cancer that forms in smooth, involuntary muscles. His cancer has now migrated into his blood stream and he receives regular monitoring at the hospital as well as recently had an operation on his lungs for nodule removal.
Richard and his wife Christine donated their artistic creations to The Queen Elizabeth Hospital's Cancer Wellbeing and Support Centre after both taking up painting as a hobby.
Passionate about his new projects, Richard proudly showed them to Cancer Wellbeing and Support Centre Manager, Vicky Mitchell, who was really impressed with the couple's artistic endeavours.
Vicky said: "The paintings are absolutely beautiful. We get many lovely comments about them from staff and patients using the centre. Thank you to Richard and Christine for donating these."
Richard said: "It is my pleasure to donate these paintings, which are inspired by the Brancaster coastline to the centre which has been supporting me throughout my cancer journey. There is no better way to say thank you in my eyes."