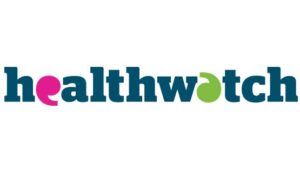 The Queen Elizabeth Hospital is promising to work even harder at communicating with patients and the community.
The hospital asked patients watchdog Healthwatch Norfolk to find out how information is given to people at the moment, and if it could be improved.
It was recommended to:
Record the way people prefer to be communicated with in both their digital and hardcopy notes
Use less jargon whether talking to patients in person, by phone or letter
Work with patient and user groups to develop a template letter which will make communications easier to read and understand
Share information in as many ways as possible including email, and use text messages for young people
Let people know what happens as a result of any feedback the hospital receives
Carry out more work with staff to ensure their feedback is considered when planning communication
A total of 335 people took part in the survey which included staff, and people who took part in focus groups which were organised in partnership with Scope and Vision Norfolk. Around a quarter of the responses were also gathered from College of West Anglia students to help ensure a wide age-range of people contributed.
Alex Stewart, chief executive of Healthwatch Norfolk, said: "Making sure people are communicated with in the best way for them with no jargon is a request we hear a lot from patients and is a focus of our work locally and nationally at the moment, and we will be keeping in touch with the QEH as it takes these recommendations on board.
"It was also particularly useful to work with the College of West Anglia and its students on this study. As the way we communicate evolves and more methods emerge to do so, it was important to make sure their views were taken into account."
Chief Nurse at QEH, Alice Webster said: "We're always keen to learn from the findings of a survey such as this, which gives valuable insight into the views and experiences of our patients and wider community.
"We will be using the comments and learnings from the report to influence our future communications with patients and local community to ensure they reflect the varied ways they would prefer to be communicated with and to ensure we use language that is accessible to all."