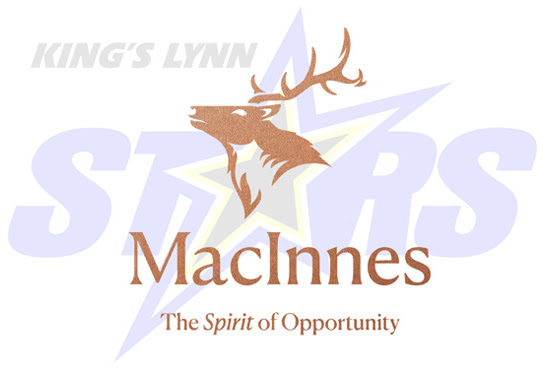 A speedway favourite is returning to King's Lynn for the final six matches of the season.
KING'S Lynn hero Robert Lambert is to make a sensational return to the club for the final six matches of the Sports Insure Premiership season.
Robert Lambert returns for the Belle Vue clashes ironically against the Manchester side he joined for a short time last season.
Lambert was a constant factor in the Stars' Premiership line-up from 2014-19 having first raced for the club as a 15-year-old for the Young Stars in 2013.
Since stepping away from regular British racing, he became Speedway Euro Champion in 2020, helped Great Britain to Speedway of Nations glory in 2021, and is now an established member of the Grand Prix field.
He is currently placed eighth in the 2023 standings with three rounds remaining, and is still in with a realistic shot of a top six finish.
Lambert comes into the Stars' line-up as a replacement for Artem Laguta at No.1 with four of their remaining six fixtures being away from home.
Laguta has scored consistently at the Adrian Flux Arena since joining the club in June, but matches on the road have presented more of a challenge.
And with captain Nicolai Klindt and Thomas Jorgensen on the sidelines with long-term injury, the news comes as a welcome boost to all at the club.
Lambert confirmed the Stars had been in contact with him earlier this year, but at that stage his schedule featured league racing in Poland and Sweden as well as the Grand Prix, and he could not commit to the UK.
The position has now changed with Eskilstuna Smederna not making the Swedish play-offs, and the timing of co-promoter Dale Allitt's call this week proved crucial.
Lambert said: "I've seen the scores this season and I know King's Lynn haven't been having the best of years.
"But even though the play-offs aren't in reach it's still a great opportunity for me to come in and give them a bit of a supporting boost towards the end of the season.
"The plan is to score lots of points, as I was doing the last time I rode for them! I wouldn't want to show my performance any other way, I want to do my best for my original club and the club who I've raced with the most in the UK.
"If we can win some matches and re-light that spark in the team and the club, then that's the job done.
"With Sweden finished and not getting to the play-offs over there, I literally landed back in Poland this week and was driving back, and Dale called me – and all the circumstances came into line that I could come back and race, and feel comfortable with the logistics as well.
"I've still got three GPs left which are very important ones, so I didn't want to interfere with them and mess up my routine, so I made sure all the logistics worked out before I said 100 per cent yes, and now I'm delighted to be here."