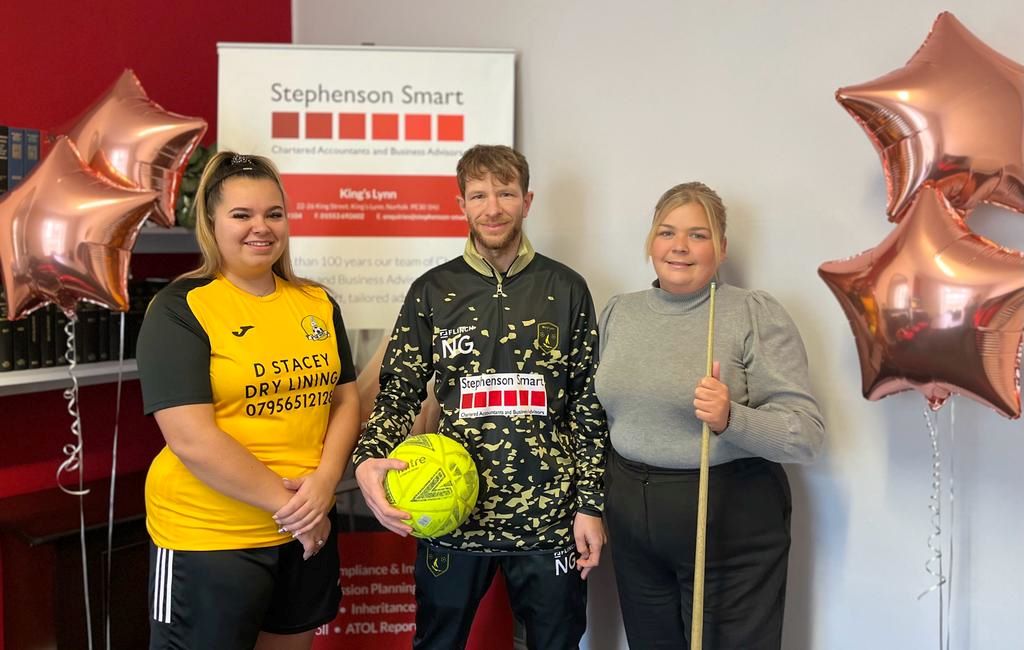 An ultramarathon runner, a ladies football team captain, an internationally acclaimed cricketer and a world championship pool competitor is quite an impressive list of sporting credentials – especially when it's revealed they all belong to a group of accountants all working for the same firm.
In fact, these achievements are just a snippet of the sporting success across West Norfolk company Stephenson Smart, leaving the team wondering if sport and accountancy have a greater connection than people realise.
"I think there must be a connection," said Kayleigh Wilson, England pool player and Tax Manager for all six offices.
"Accountants are methodical and logical people and most sports require this trait in order to succeed. Pool is definitely quite a strategic game.
"What is it they say? One side of your brain functions better than the other. I would say accountants excel in the use of their left cortex brain function, however the right cortex that controls creativity and artistic skills – not so much!"
Kayleigh began playing pool at the age of seven after her family moved into The Bowling Green Pub in Wisbech and she discovered she could beat many of the regulars.
She started playing for the Wisbech pub leagues at age 10, won the Division Two singles league at 11 and became the only girl on the under 16s England Juniors team at age 12.
By 13, Kayleigh was playing for England Ladies and went on to represent the UK in the World Championships in Germany.
"I'm planning to enter the IPA and the English Blackball Pool Federation ladies tour events in 2023. Ladies pool seems to be getting a lot more publicity at the moment, so now is a good time to see what happens."
Kayleigh, who is based at the King's Lynn office, is just one of many accountants at the firm, which has offices in Gorleston, Fakenham, King's Lynn, Downham Market, March and Wisbech, to excel in a number of sports.
Lexi Waters, Accounts Assistant at the March office is captain of the March Town Ladies Football Team.
She started playing football at age five and training with the Outwell Swifts, playing competitively in the Norfolk League.
"My Dad was my football manager at Outwell until age 11, then I started to play for Wisbech Town Acorns on Sundays and Hungate Girls on Saturdays," she said.
While Lexi was playing for Hungate Girls she had the opportunity to play a tournament against Tottenham Hotspur Girls at the FA's national centre at St George's Park, who they beat to come third overall.
Over in the men's league, Michael Clunan, Manager at the King's Lynn office, is captain of King's Lynn Football Club, while Neil Gayton, also Manager at King's Lynn, is coach for the under 11s West Lynn Football Team, a four times London Marathon runner, triathlon competitor and recently finished a 48-mile ultramarathon.
Neil said: "Sport is good as the job is intense and there's a lot of sitting in front of a screen. It's a much-needed release, I think I would go a bit stir crazy if I couldn't get out and exercise!"
With success in football, running and pool under their belts,  the team can also add cricket and hockey to the list thanks to Accounts Assistant Kirwin Christoffels.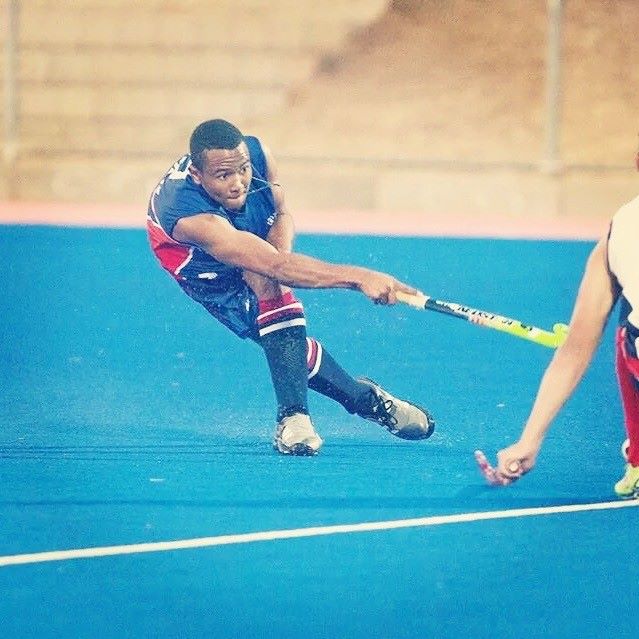 Kirwin, who is based in King's Lynn, started playing cricket as a young boy growing up in South Africa.
After an abundance of accolades, which included winning the under 19's Cricket World Cup, he was chosen as the overseas cricket professional to travel to the UK to play several seasons at North Runcton Cricket Club, which led him to stay and pursue a career at Stephenson Smart.
As well as cricket he has now extended his interests to hockey, which he plays almost every weekend for the Pelican's Hockey Club in King's Lynn.
"I definitely think there's a link between accountancy and sport," said Kirwin.
"Both require a fair bit of analysis, forecasting and being able to think on your feet.
"The rules in sport and accountancy may change as the game and accounting period go on, so being flexible and adaptable to the changes in one aspect may lend a hand to being alert in the other aspect."
 With regular five-a-side football competitions organised and many taking part in the next London Marathon, there's now even a plan to have a company-wide sports day next summer to showcase all the talent.