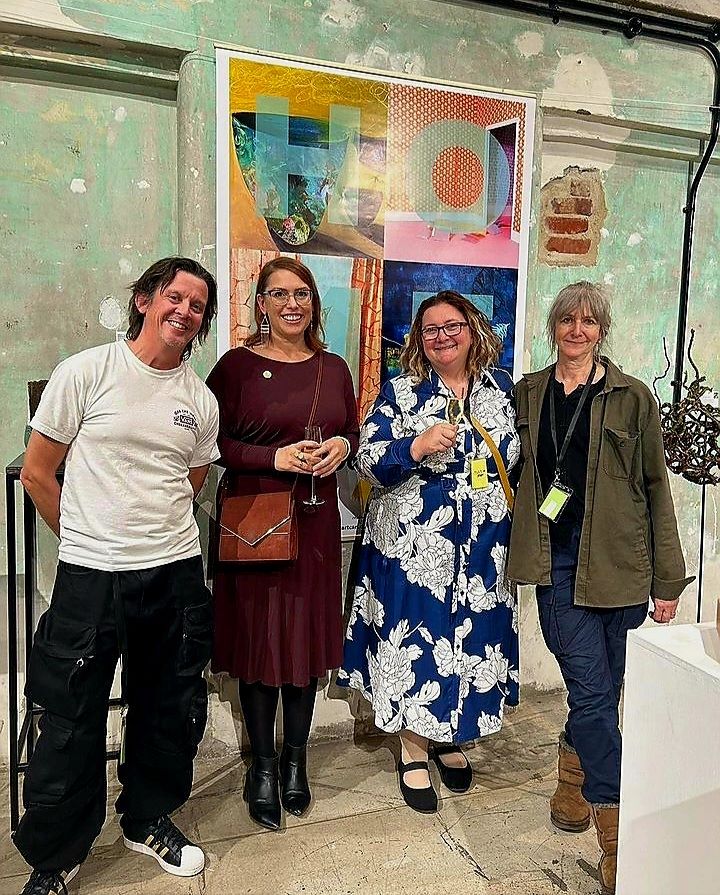 A West Norfolk artist and teacher who appeared on TV's Landscape Artist of the Year has curated a London art exhibition featuring the work of over 120 artists.
Lee Eveson, Head of Art and Photography at Springwood High School in King's Lynn, creates under the name EVES, and is known outside of the classroom for his acrylic and spray paint works, which are inspired by the Norfolk landscape.
The London exhibition, titled 'Home', saw Mr Eveson working with fellow artists Jill Desbro and Rebecca Tucker to showcase the work of the ArtCan group, a non-profit artist group with nearly 600 members worldwide.
Held in Brixton in London, the tenth anniversary exhibition included painting, sculpture, photography, printmaking, textiles, installation, and film.
"This was the second ArtCan exhibition which myself, Rebecca and Jill had curated," said Mr Eveson. "The theme of the exhibition this year was 'Home', which is something which shapes and encompasses all of us, especially in a school setting, and is particularly poignant at the moment.
"We had well over 250 applicants from across the UK and Europe for this exhibition, and were thrilled with the standard of submissions we got, with 127 artists making it through to the final show."
Mr Eveson was also exhibiting his own work at the show, with a Norfolk seascape called 'The Nail That Sticks Out'.
"It's an image of an old boat dragged up on the beach," he explained. "The majority of my work is primarily based on the celebration of the local vicinity and its landscape. Even after moving here ten years ago, I regularly have to double-take the beauty we are surrounded by."