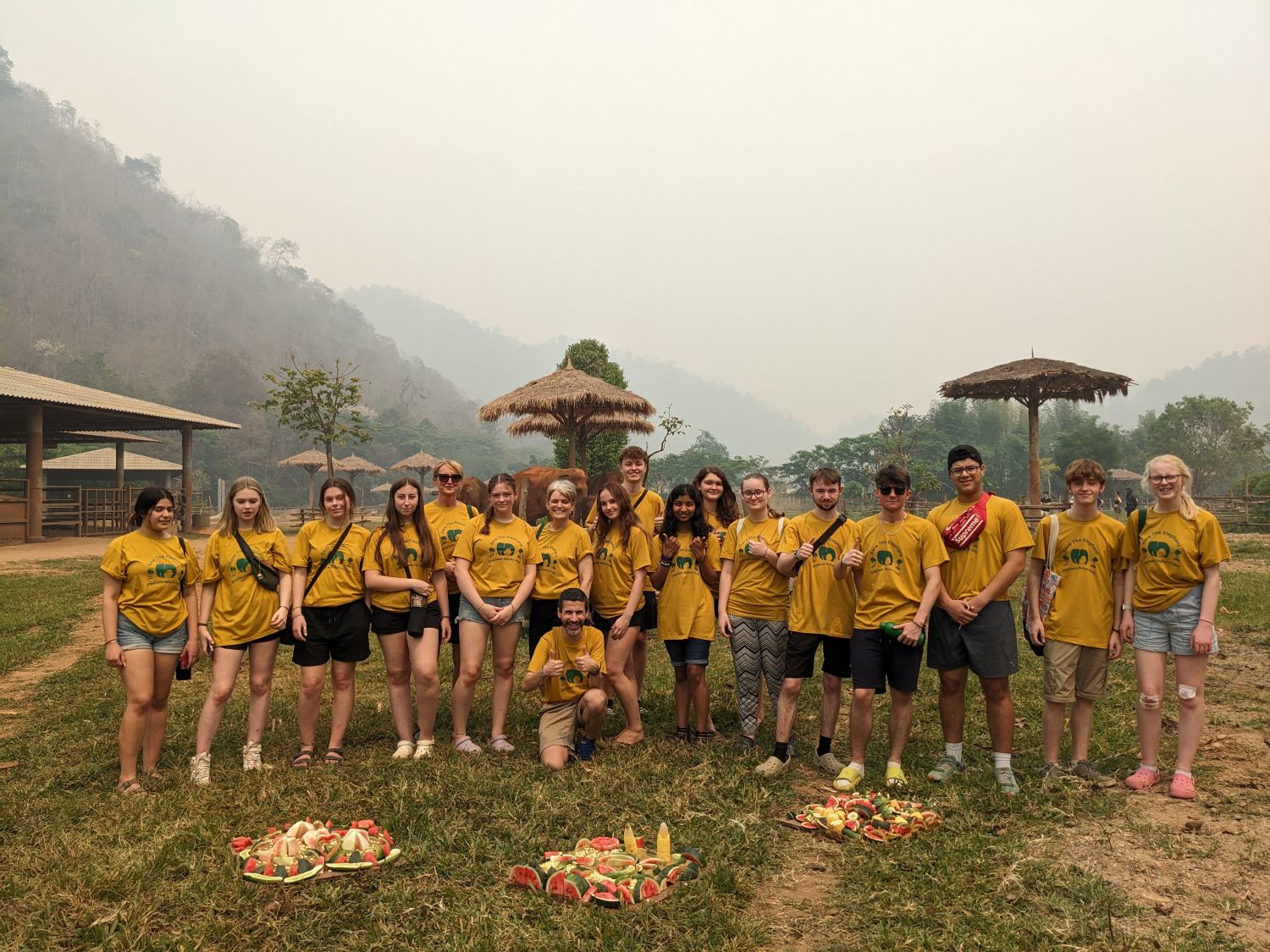 A group of West Norfolk students are back from a once-in-a-lifetime fortnight volunteering in Thailand.
They worked with children at a primary school and cared for rescued elephants in a sanctuary.
The Year 12 students from Springwood High School in King's Lynn were participants in the Thailand Global Citizenship Programme, a scheme run by Challenges Abroad in partnership with international development charity FutureSense Foundation.
Accompanied by three members of staff, the 15-strong group flew to Thailand's Chiang Mai airport, before transferring to Mae Sariang, where they spent the first week of their trip teaching pupils at Ban Kupuang (KP) School about climate change issues.
"Being able to go into a school and deliver workshops was an amazing experience," said Springwood student Bailey Thompson. "It gave me the opportunity to learn more about the culture and gave me a great sense of achievement. Gaining the skills to still be able to interact with people with the language barrier was an extremely rewarding experience."
The group returned to Chiang Mai for the second half of the trip, which saw them head 60km outside of the city to work at Thailand's world-famous Elephant Nature Park, which is home to over 100 endangered Asian elephants, along with other rescued animals.
"The second week in the Elephant Nature Park was an amazing experience," said Rosie Clark. "Seeing the rescued elephants in a natural and safe environment, and being able to help around the park was an experience I won't forget."
Fellow student Freddie Burt agreed: "The trip was a once-in-a-lifetime experience, and it was fantastic to experience a new culture and to develop a better idea of how to be a global citizen.
"My favourite part was getting to be so close to the elephants and catering for them after hearing how poorly mistreated they were in the past. I feel the trip helped me to get out of my comfort zone and to do something I would very rarely get the chance to do."
Libby Coe added: "I would say I had the most amazing time, and I am so grateful to have had the opportunity for such an eye-opening experience."