A total of 16 student police officers have been helping to keep Sandringham safe following the death of Her Majesty The Queen.
They worked alongside estate staff to make sure those travelling to the West Norfolk royal residence to pay their respects were safe.
Over 60,000 people are thought to have travelled there during the period of mourning to lay flowers and remember Queen Elizabeth II.
Overall, more than 90 Norfolk officers have been helping with the police operation leading up to the funeral, with some being deployed to London.
Deputy Chief Constable Simon Megicks thanked the public for their support during this period of national mourning as well as his colleagues for their hard work. He said: "I'm exceptionally proud of the role policing has played in making this extraordinary state occasion so flawless and memorable.
"We have a long and proud history here in Norfolk of serving the Royal Family at Sandringham and we've always taken our role within Operation Bridges seriously and have planned and prepared for this eventually for many years.
"Sandringham has been in the national and international spotlight, with the Prince and Princess of Wales visiting last Thursday to view the floral tributes and to speak with members of the public.
"Since the sad news of the late Queen's death was announced, officers, supported by colleagues from the Special Constabulary and student officers, have been at Sandringham helping guide people to pay their tribute.
"Thousands of people have visited the area and flowers completely cover the ground outside the iconic Norwich Gates and spread along the grass verge.
"No amount of planning can cover for every eventuality; however, the efforts of the police family and partners has I believe, been exemplary over the last 11 days and I'm proud of the role we've played here in Norfolk."
In London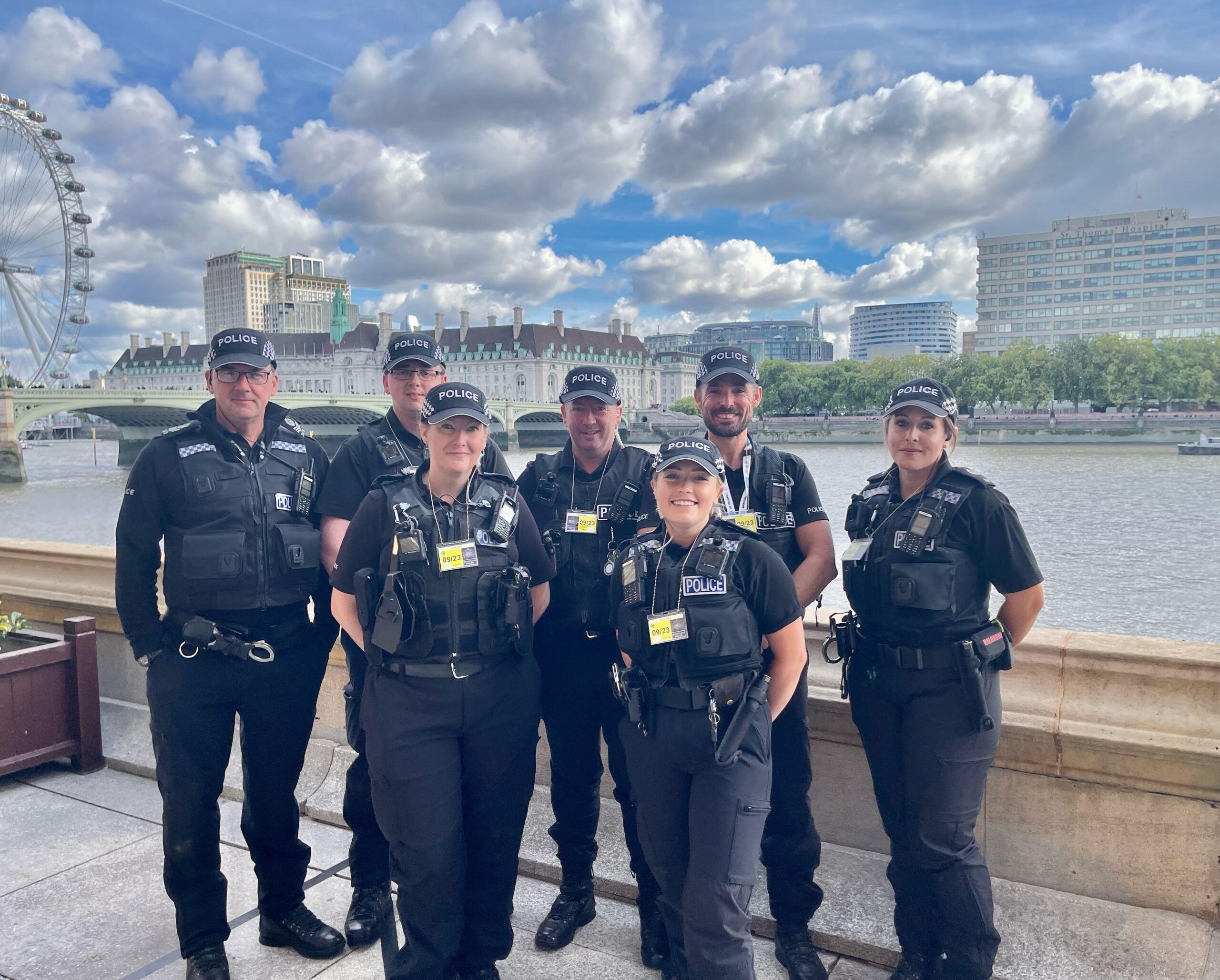 A group of Norfolk officers deployed to London helped with the security of Her Majesty The Queen's Lying-in-State, carrying out thousands of people and bag searches. The team met David Beckham and the speaker of the house Lyndsay Hoyle. Search officers also carried out counter-terrorism searches around the front of Buckingham Palace, Victoria Memorial, The Mall, Parliament Square and Horseguards Parade.
PC Daniel Brock said: "While there's been lots of early starts and short turnarounds, it's been a privilege and an honour to be able to be involved in this historic occasion alongside the Metropolitan Police and officers from other forces.
"We dealt with several challenging issues and a personal highlight for the team was walking down Whitehall at 4.30am on the day of the funeral to be met by thousands of people clapping, cheering and thanking all the officers for their work."
The officers involved in these searches were PC Daniel Brock, PC Kerry Robertson, Temporary Sgt Stu Barnard, PC Dave Nickerson, PC Claire Collins, PC Sam Smerdon and led by Sgt Kevin Howell.