This page will be updated regularly with information relating to events and information following the death of Her Majesty The Queen.
LAST UPDATED September 13, 2022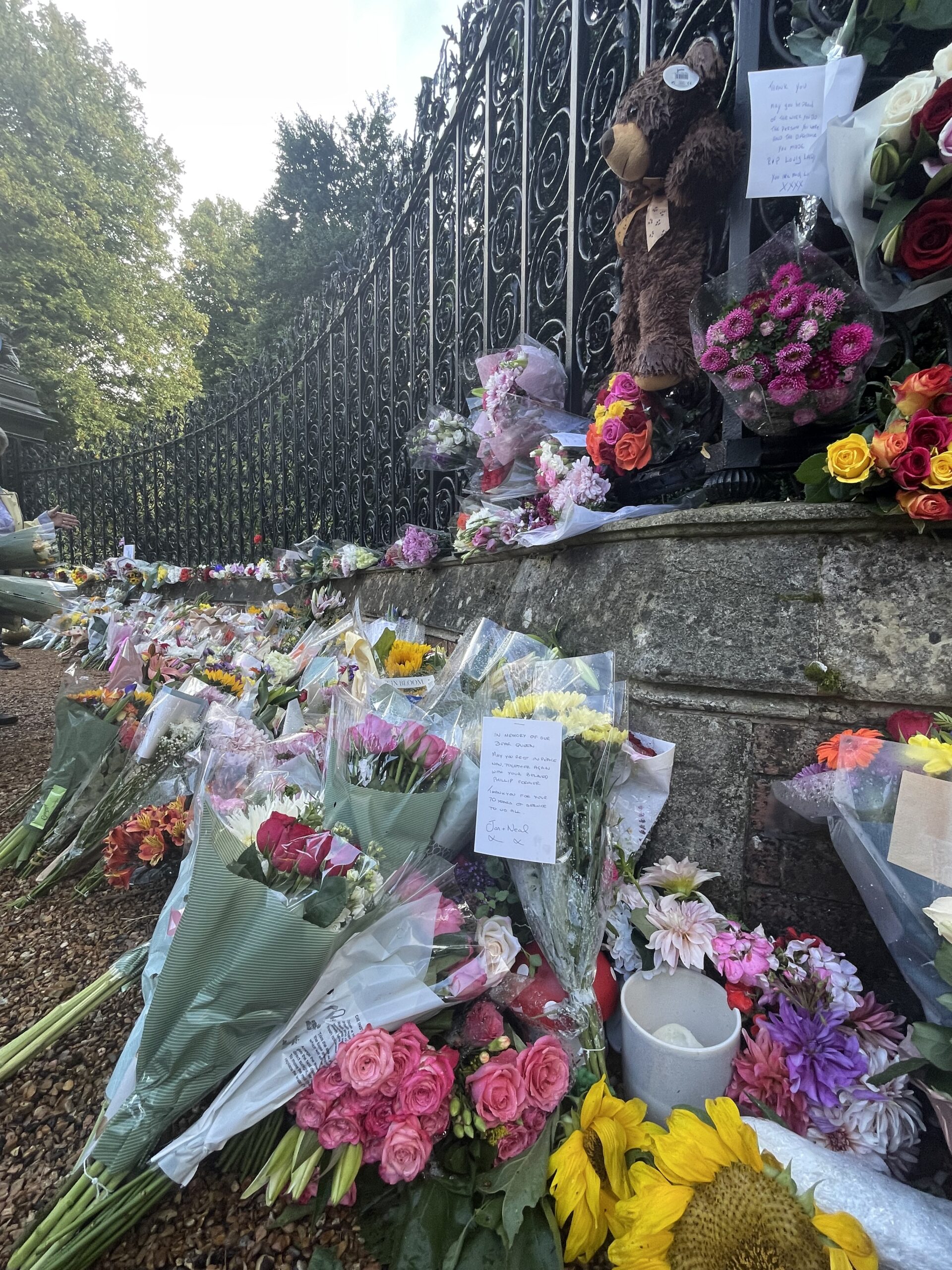 A special service of commemoration and thanksgiving for the life of Her Late Majesty Queen Elizabeth II is being held in King's Lynn Minster this Friday, 16 September 2022, at 6pm.
Borough mayor Lesley Bambridge will attend the service, which will be led by Rev Canon Dr Mark Dimond.  The service will be an opportunity for everyone attending to remember Her Majesty Queen Elizabeth II and what she meant to the people of west Norfolk, and to take a few moments to really reflect on her life.
Members of the public are welcome to attend this service and are advised to arrive and be seated by 5.45pm so that the service can begin promptly at 6pm.  In the event of large numbers attending, the service will be relayed outside the Minster.
On Sunday, 18 September, the Minster will remain open if people wish to gather there to observe the national 1-minute's silence at 8pm.
You can find a list of other church services being held across Norfolk to pay your respects and remember Queen Elizabeth II can be downloaded by clicking here
For anyone who would like to pay their respects to Her Majesty The Queen, books of condolence will be available as follows:
A book of condolence will be available at the Town Hall in King's Lynn, Monday to Friday 9am-6pm until the day of the funeral, when it will close at 5pm.
A book of condolence will also be opened at King's Lynn Minster where people can light candles and take a moment to reflect. The Minster will be open 8am – 8pm daily. Services will take place as normal.
Books of condolence will also be available at the Town Halls in Hunstanton and Downham Market. Hunstanton's will be available from 9am to 1pm on weekdays.  Downham's will open 9am to 12pm Saturday 10th and 9am-5pm Monday-Friday next week, except Thursday when it will be accessible until 8pm.
If you're near King's Lynn and would like to lay floral tributes to Her Majesty The Queen, please use the designated area in the grounds of King's Lynn Minster. Wrapping needs to be removed from all flowers and tributes. Cards and messages will be removed each day so that they can be archived with the book of condolence.
People visiting Sandringham to pay their respects to Her Majesty Queen Elizabeth II are advised traffic control measures are currently in place.
A one-way traffic system has been put in place around the estate to make sure people can access and leave the area easily.
Police officers at road blocks will be able to guide members of the public to car parks, where from there they can walk on the estate and towards the Norwich Gates where floral tributes are being laid.
Please note that the Living Heritage Game and Country Fair will not be taking place. All facilities at Sandringham remain closed until further notice. Visitors with admissions tickets or tickets to the Living Heritage event will be contacted in due course.
The ongoing consultation about the West Winch Framework Masterplan is being extended for 10 days. It will now close on 27 September.
The 12-week Food For Thought Course organised by Lily to help people with nutrition, shopping on a budget, cooking for one, special diets, food for families and more, will now start one week later, with the first event taking place on 23 September – further information on asklily.org.uk.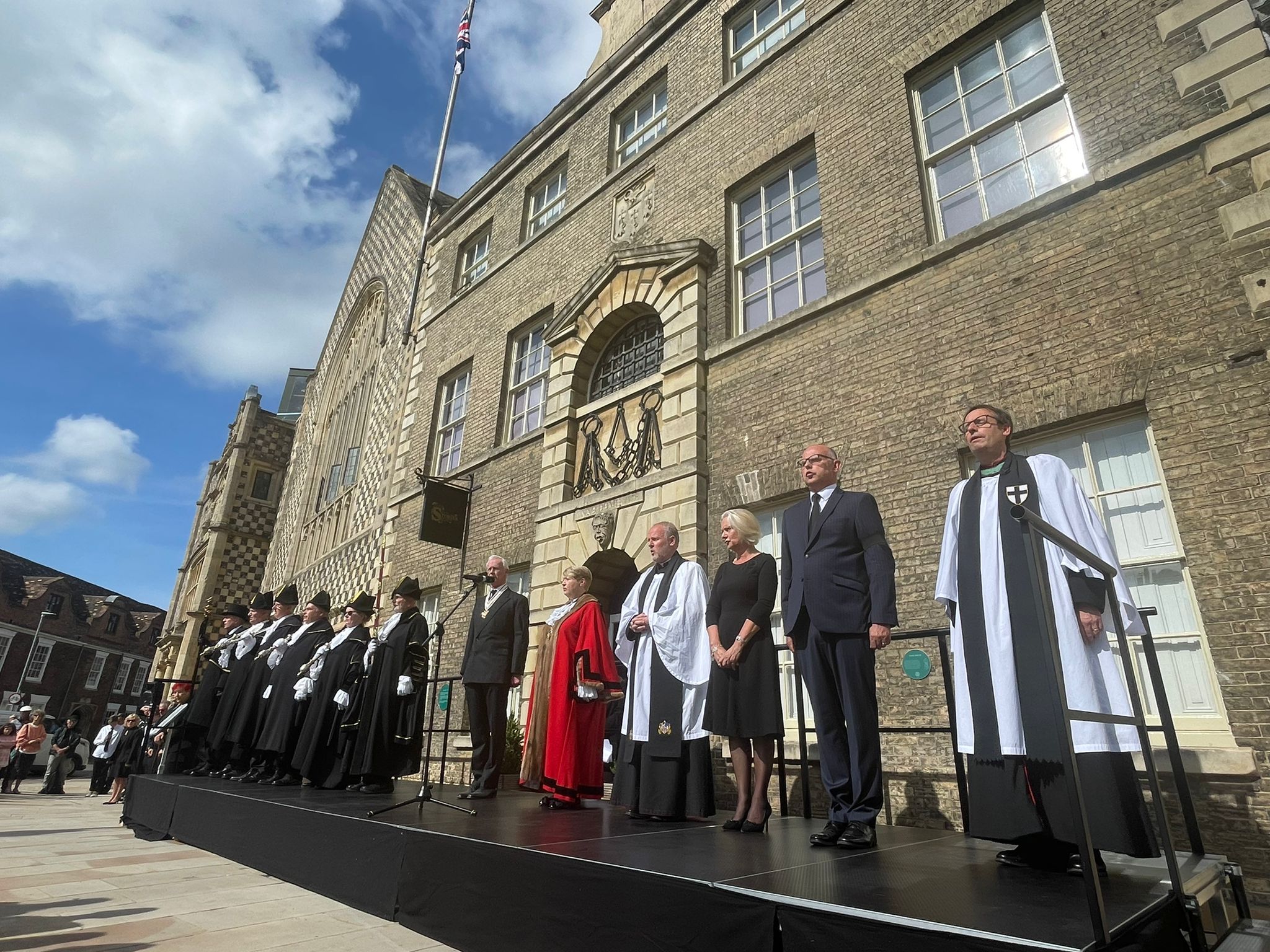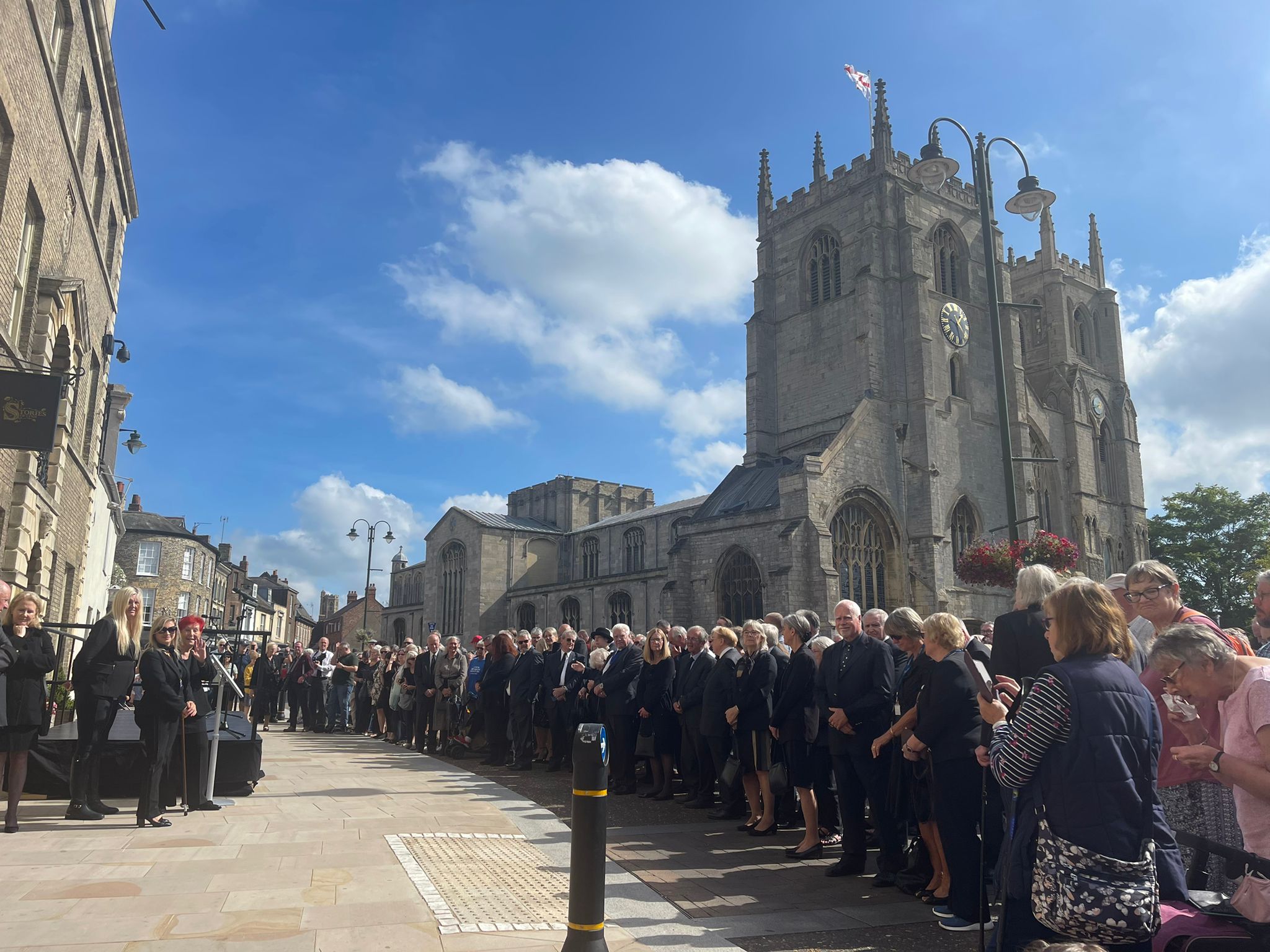 The official Proclamation of the Accession of the new monarch has been held in West Norfolk.
The borough mayor Lesley Bambrdige officially read out the historic announcement that King Charles III is the new Monarch outside King's Lynn Town Hall.
It was followed by a short Service of Reflection and Prayer at King's Lynn Minster.
You can watch a video of the ceremony below
Tributes
Norfolk's Chief Constable Paul Sanford has paid tribute to Her Majesty Queen Elizabeth II.
He said: "As the longest serving monarch in British history, Her Majesty has shown an extraordinary commitment to a life of service, becoming a much loved and respected figure.
"Her devotion to duty during her 70-year reign has been inspirational and I believe people across the country are deeply proud to have lived with her as their Queen.
"With Sandringham being a much-loved country retreat for members of the Royal Family, including Her Majesty and her late husband the His Royal Highness The Duke of Edinburgh, our county has a close bond with royal tradition.
"The constabulary has a long and proud history of serving the Royal Family at Sandringham and today, we join the nation in offering our thoughts and sincere condolences to them and pay tribute the life of Her Majesty The Queen."