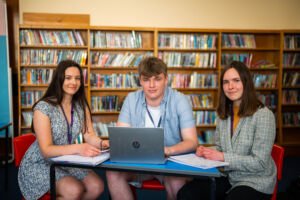 A trio of students at Springwood High have secured offers to study at Cambridge University.
Jake Parish, Simona Pilmane and Zara Bek got through a tough application process and are the first in each of their families to get a place at the prestigious uni.
Simona 17, from King's Lynn, said she was initially confused when she got the email confirming the offer of a place to study engineering.
"I was convinced I wouldn't get a place and then I just got the email as I was sitting in my maths lesson," she said. "I think I passed it round to a few people next to me just to re-read it to make sure I really have a place and I was not just misreading it."
Simona, who moved with her mum and brother to the UK from Latvia around four years ago, is the first one in her family to go to university in England.
Zara, 18, who lives in King's Lynn with her mum and younger sister, has received an offer to study classics.
She became interested in Latin as an extra-curricular activity when she was at primary school and decided to pursue the opportunity to study it full-time.
"Nobody else in my family has been to Cambridge and I think they were more worried than I was on decision day," she said. "They encouraged me to apply and they said go for it."
She added: "In the longer term, I will probably apply to the civil service fast stream when I'm a final year undergrad, but something else might come up.
"I don't plan to do postgraduate studies but that might change."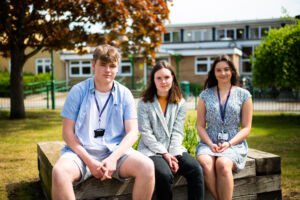 Jake, 18, also from King's Lynn, who has won a place to study law, said his mum, dad and two sisters were "over the moon" that he had been offered a place at Cambridge.
"It was always somewhere I knew was academically excellent and when I was researching universities, it was a plan for about a year or so before the application," he said.
"A year before I applied, a former commercial lawyer came into school to talk to me and a couple of other prospective law students and go though mock interviews – so that was really helpful. The school has had multiple workshops about the admissions process, so they have been great."
When it comes to longer-term career plans, Jake said he would wait and see what happens.