Schools across West Norfolk have been celebrating their proms and Radio West Norfolk rounds up a few.
Marshland High School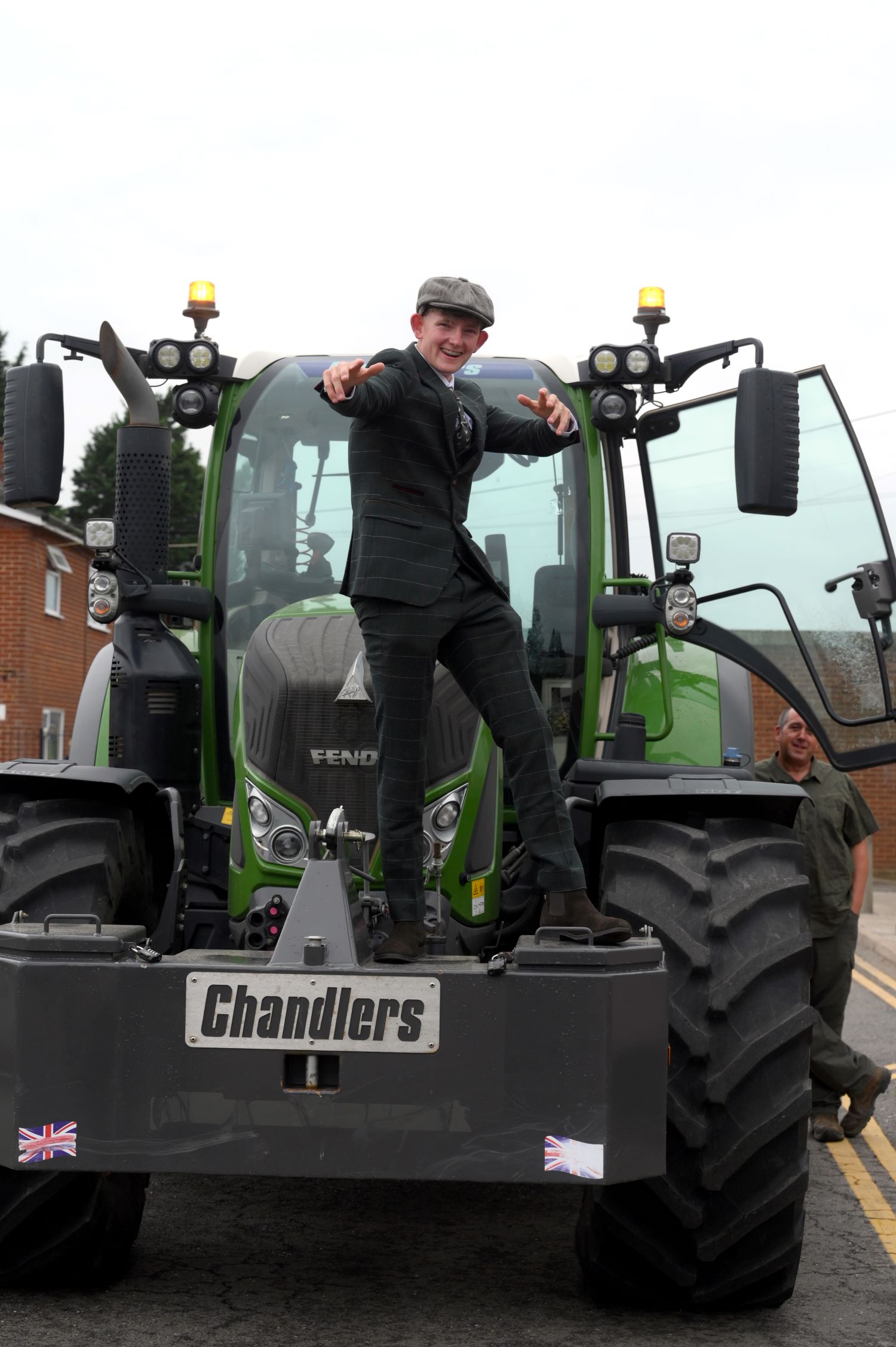 The Class of 2023 from Marshland High School arrived in style at their annual Prom, with an eclectic assortment of transport assembling outside the event.
As well as being chauffeured in sleek sports cars and vintage vehicles, some of the Year 11 students attending the school's annual leavers' event arrived by tractor, SUV, rally car, golf buggy and even horse-drawn carriage.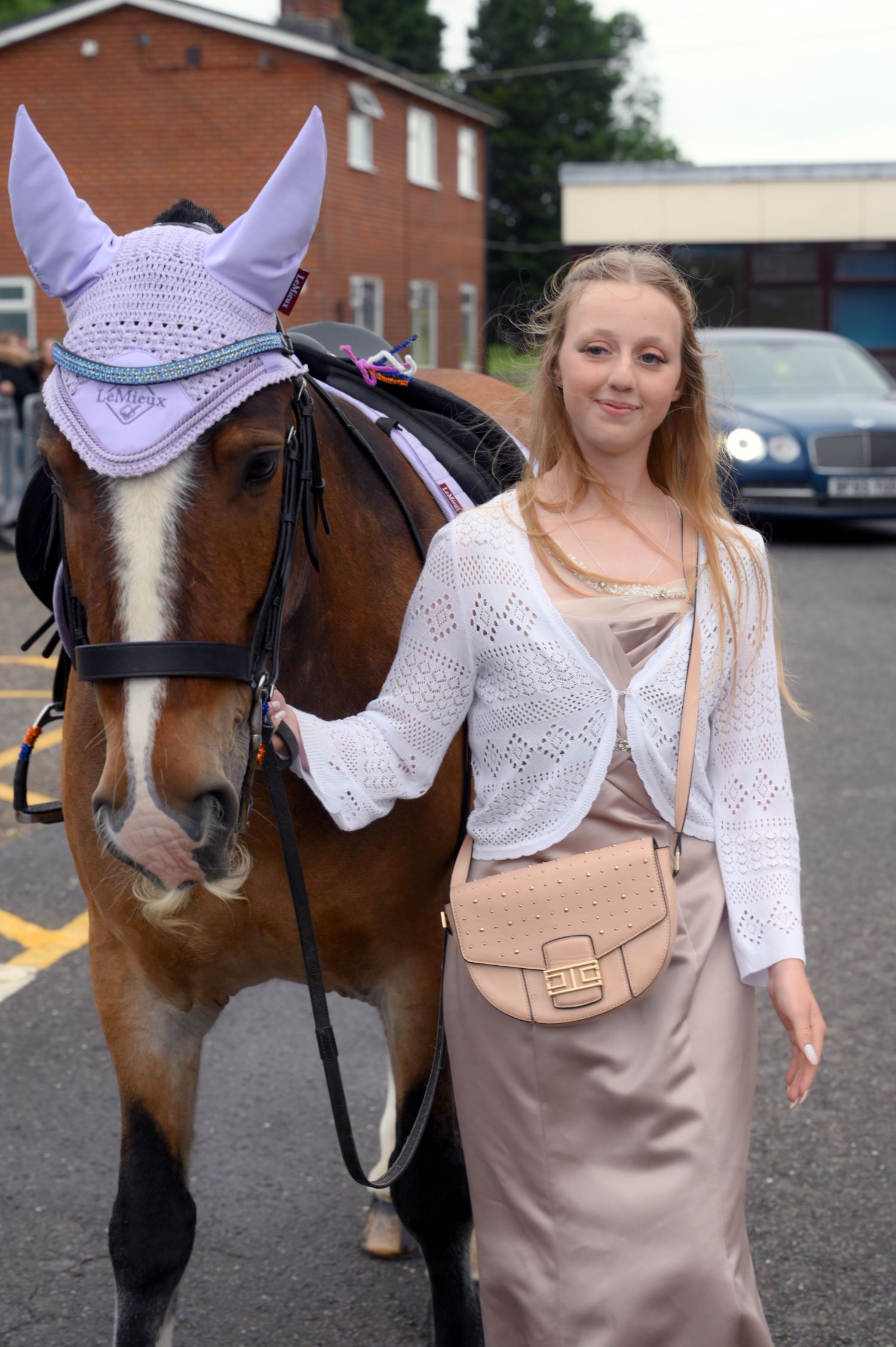 One ball-gowned graduate rode into the grounds on horseback, while another drove up in a lorry cab festooned with ribbons and balloons.
The party-goers sported an equally diverse and colourful range of evening wear, with suits, cocktail dresses and full-length gowns all putting in an appearance.
St Clement's High
The night was golden when students from a Terrington St Clement school celebrated their prom in traditional fashion.
The Class of 2023 from St Clement's High arrived for their Prom at Knight's Hill in King's Lynn to find the venue themed in luxurious gold and black.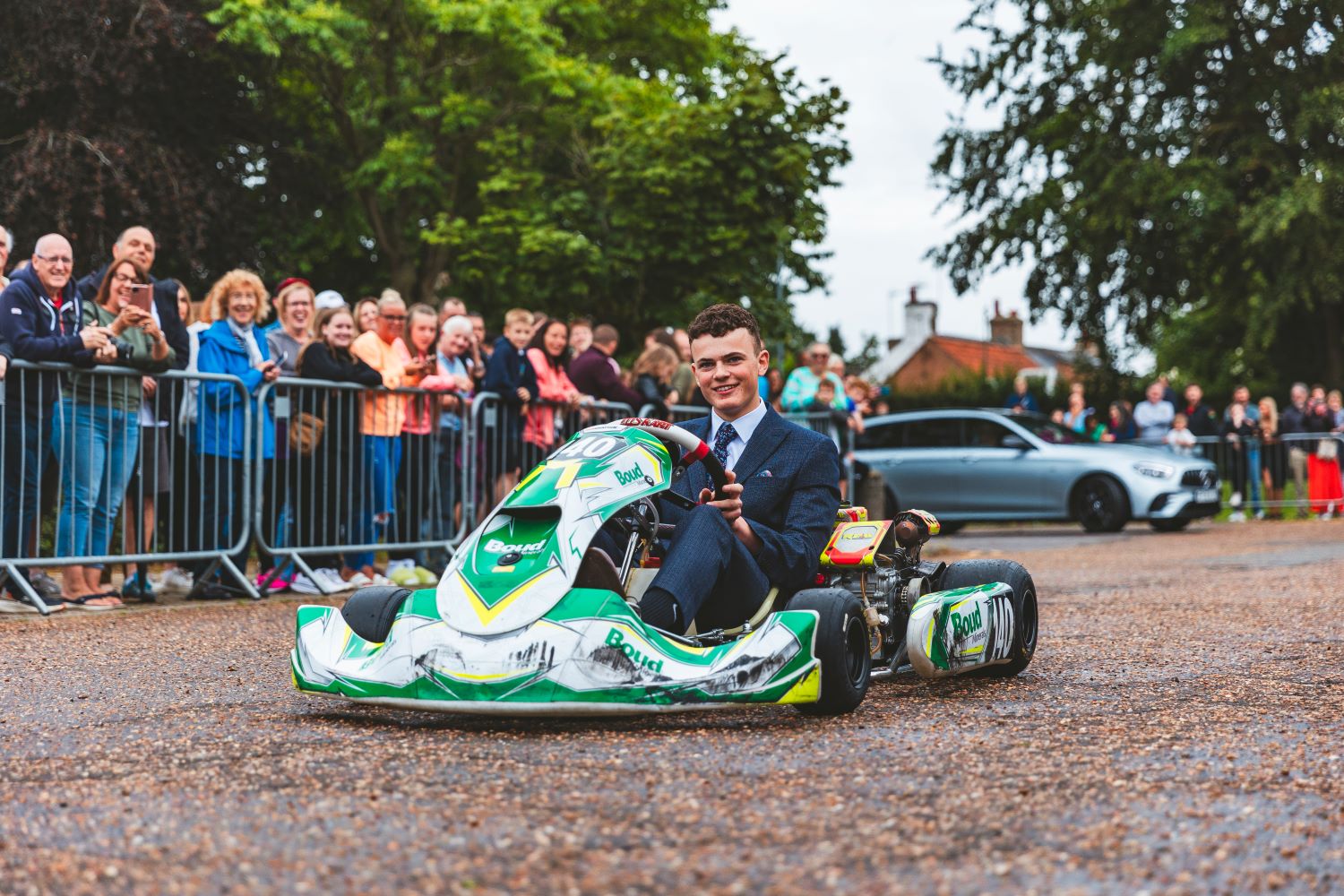 They also arrived in appropriate style, with sports cars, a tractor, a go-kart and even a horse among some of the more unusual modes of transport to be seen outside the venue, where friends and family had gathered to cheer the party-goers.
Dressed to impress in a colourful array of evening wear, around 100 Year 11 students attended the annual leavers' event, enjoying a buffet and disco, as well as making full use of a photo booth which provided lasting souvenirs of their special evening.
Springwood High School
There were some unconventional forms of transport on show when the Class of 2023 from a King's Lynn school arrived for their annual Prom.
Among an array of classic, vintage and sports cars delivering the Year 11 graduates to Springwood High School's annual leavers' event  were a mobility scooter and a shopping trolley, along with an artic lorry, motorbikes, pick up trucks, a tractor, a horse, and even Scooby Doo's Mystery Machine, complete with gang.
In keeping with the 007 theme, the sixth form hub and surrounding studios had been transformed into a casino, where the party-goers enjoyed blackjack and roulette tables and racing car simulators, as well as dance mats and a disco, and an array of buffet-style refreshments.
There was also a photo booth that proved popular with the students, who were keen to commemorate the occasion with a lasting souvenir.
"I have never known a year group to experience so much adversity, and come through it demonstrating such unfaltering resilience," said Head of Year 11 Oliver Denton.
"They should be very proud of themselves, and hopefully their hard work and determination will bear fruit on results day."
Smithdon High School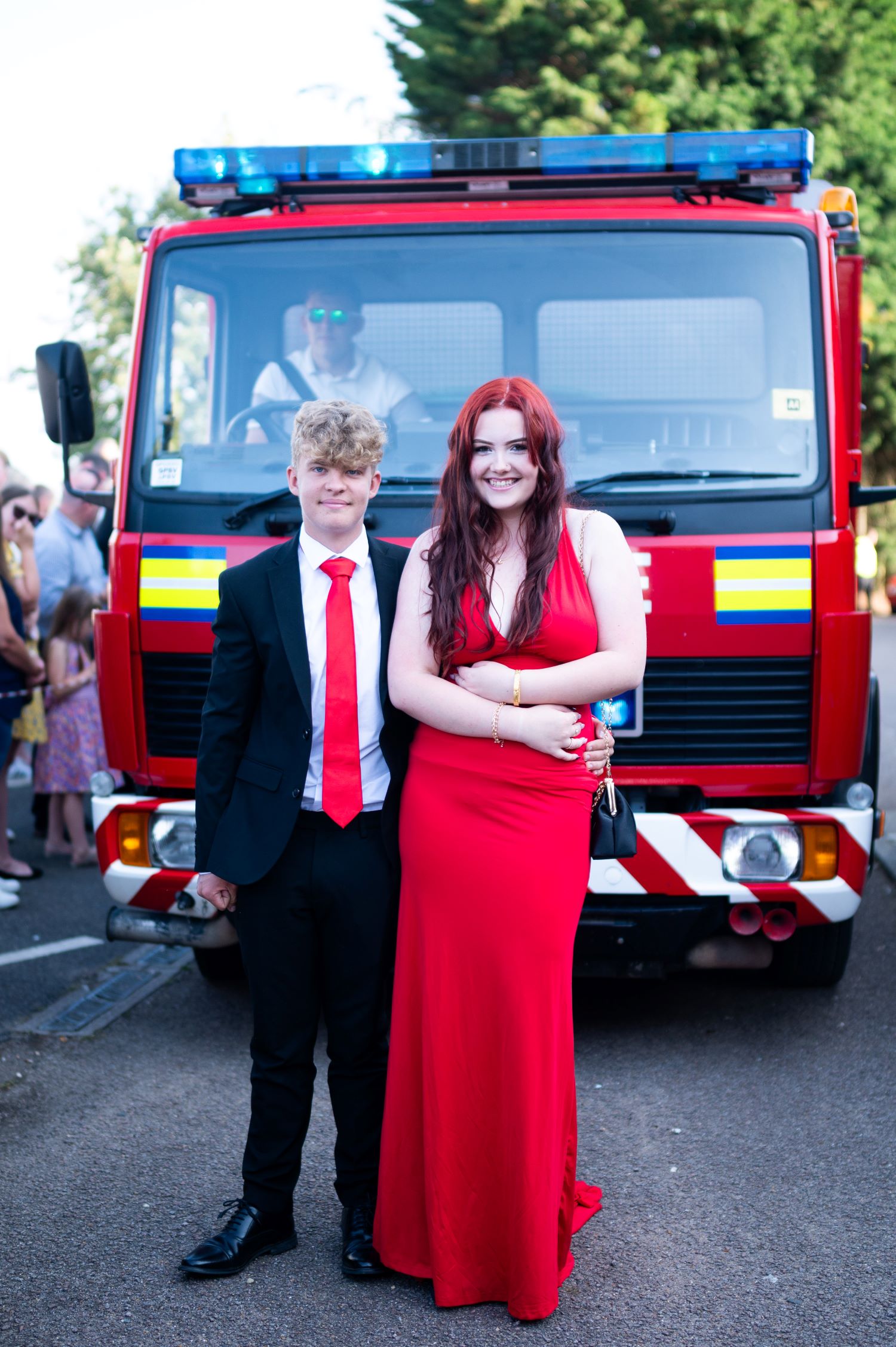 There was much excitement when a fire engine drew up outside Knight's Hill Hotel in King's Lynn – but, fortunately, it hadn't been summoned to tackle a blaze.
Instead, the emergency vehicle was there to deliver Smithdon High School's Year 11 leavers to this year's Prom in eye-catching style, with other conveyances including motorbikes, limousines, and even a tractor.
Friends and family were there to greet the Class of 2023, who arrived at the hotel in sparkling form, wearing a range of evening dress, from suits and cocktail dresses to full-length gowns.
A yellow-and-white colour scheme had been chosen by the Year 11 Leadership Team, and tables at the venue were decorated with yellow and white balloons.
Ninety-three students attended the event, where they were joined by many of their teachers, who were keen to celebrate the students' success.
The evening featured a three-course meal and disco, as well as a sweet cart loaded with traditional confectionery, and a photo booth, which allowed the party-goers to commemorate the occasion.
"It was great to celebrate our students' end of schooling at Smithdon High School," said Steve Chapman, Assistant Head at the school.