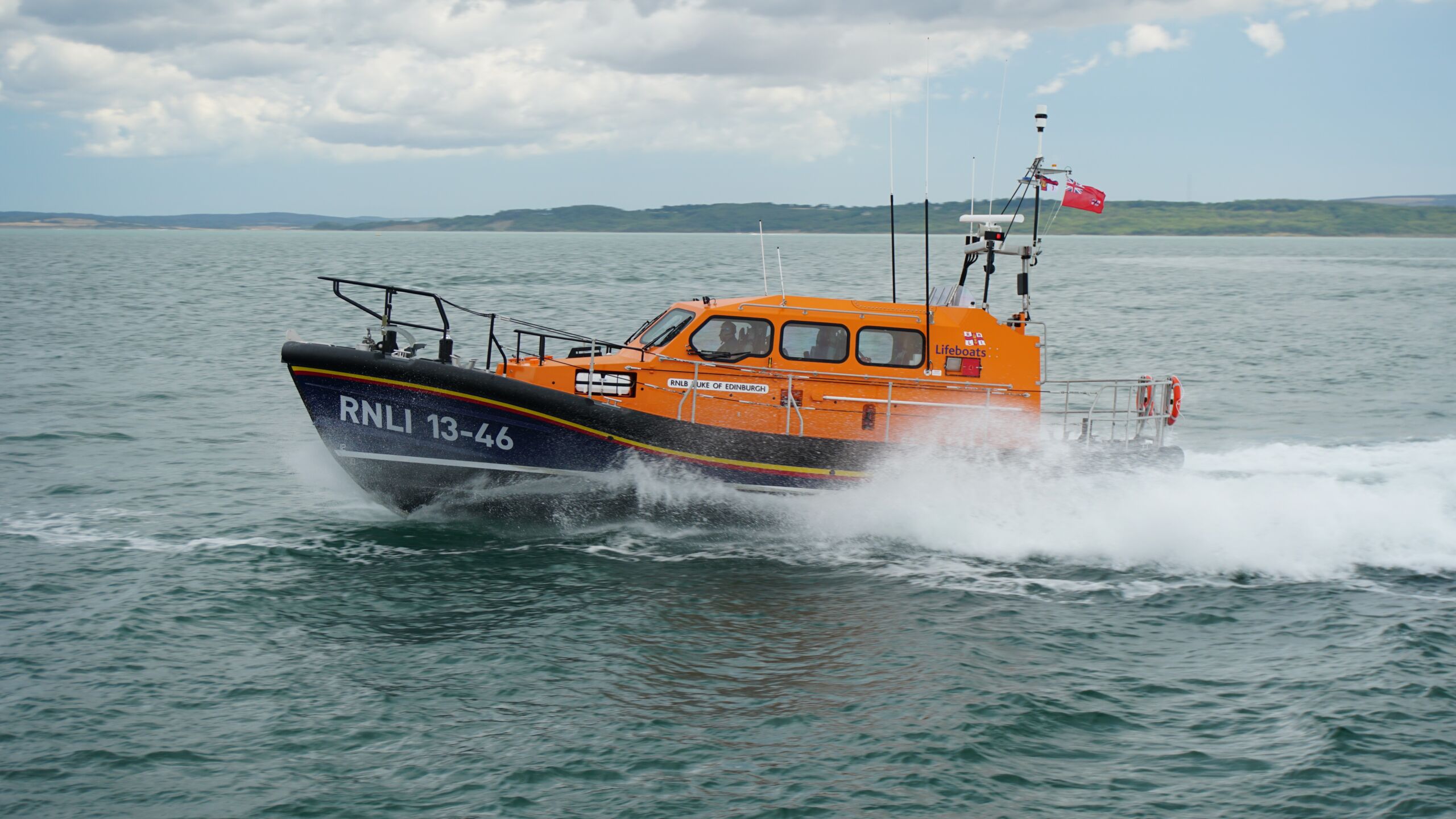 The new Wells lifeboat is going to be part of a special tribute to Her Majesty Queen Elizabeth II.
It will be part of 150 boats which will travel along the River Thames from Chelsea Bridge to Tower Bridge to remember the Monarch.
The lifeboat was named Duke of Edinburgh after her late husband and some of the town's lifeboat crew will be on board for the special voyage.
RNLI Chief Executive, Mark Dowie said: 'Originally planned to celebrate Her Majesty Queen Elizabeth II's Platinum Jubilee, this event provides a fitting occasion for the Thames' river communities, of which the RNLI has been a proud member for 20 years, to express their sadness at the recent death of Her Majesty.
'The crew from Wells-next-the-Sea, where RNLB Duke of Edinburgh will be on service later this year, are extremely honoured to be part of this commemoration to our longest-serving Patron and a much-loved member of the RNLI family, I would like to thank the organisers, Thames Festival Trust, for nominating the RNLI as the official charity and raising much-needed funds for our new Tower Lifeboat Station at Waterloo Bridge.'
Wells Coxswain Nicky King, said: 'It's an honour for me and our crew to be part of this special flotilla onboard our brand-new boat, RNLB Duke of Edinburgh, as we pay tribute to our long-standing Patron.
'To see all the boats and landmarks along the way down the Thames all lit up will be quite a spectacle, and a sight we wouldn't normally see – it'll be a very poignant moment.'