At Greenyard in King's Lynn we provide the best in class produce through operational excellence, and right now we're recruiting more production operatives to help us continue to provide outstanding service and satisfaction for our clients
These are ongoing positions, offering regular overtime and competitive rates of pay"
"To apply visit adeccco.co.uk and search for production operatives in King's Lynn
Adecco, making the future work for everyone.
VEHICLE MECHANIC URGENTLY REQUIRED!
Are you a Vehicle Mechanic? Are you experienced? Are you looking for a new challenge? Working 9 am to 5 pm – Mon to Fri.
Call The Workshop on 01945-580111 or send your CV to info@theworkshopwisbech.co.uk
More vacancies below
Workers needed in Flower Factory, Holbech (Days)
Vehicle Mechanic required weekdays in Wisbech. Must have previous experience.
A concrete factory in Littleport/Ely has a vacancy with nice hours, it's  7 am to 4.00 pm plus some overtime at weekends. Heavy lifting involved. There are also vacancies in the Wisbech factory.
Mini Bus Driver
Hygiene Cleaner
Fork Lift Truck Drivers
Plant Nursery Workers
Factory Operatives in March, working either 6 am to 2 pm or 2 pm to 10 pm shifts.
Plant Day Nursery Shifts at Various times
Night Cleaners in Holbeach working 5 pm to 10 pm.
Night Industrial Cleaners to work 10 pm to 6 am in Moulton.
Someone fit and healthy is required for a heavy lifting role in Wisbech
Fork Lift Truck Drivers with experience
A Stevadore (manages the operation of loading or unloading a ship) is also required – more info from the Ruth at the Workshop
Refuse Collectors, with 2 references starting at 6 am.
Night shift Industrial Cleaners for a factory in Elm, shifts times are 2 am to 10 am, this is a regular ongoing vacancY
Once upon a time, (67 days ago actually), Mingo Keith returned from Wonderland and welcomed partygoers and cocktail lovers into Tipsy teapot for the very first time.
Low and behold, all the beautiful people of the kingdom met with their friends and partied their weekends on puffles, quaffs, flamingles and teapots. But Mingo Keith knew there was something missing.
The good people of the kingdom we're hungry. (Incidentally, they were now alcoholics too) so he made a proclamation to find the finest Front of House professionals in the land to help him open his restaurant. It read;
Today has been declared the first of 5, in the search for the finest servers in the land.
The Tipsy teapot restaurant is seeking experienced, brave and noble servers to rescue the good people of the kingdom from the beast of the rumbletums. Waiters,waitresses,hunger slayers and people who understand that hospitality includes weekends are invited to apply with their CV forthwith. (Actually, please send it to contact@tipsyteapot.co.uk)
The people of the kingdom shared it far and wide to their friends in all the other lands in the kingdom (via Facebook and social media as this is 2021 after all ) as they knew that if they didn't find those glorious servers then they would never get to enjoy the magical feast.
To be continued…..
(If invited, please don't bring a sword to the interviews)
Hours- part time and full time slaying available to include evenings and weekends
Pay- 10 sheckles per hour
Noble steeds can be parked outside.
Previous experience in a hospitality setting preferential
Do you enjoy listening to and helping people? Are you looking for a volunteering role that fits in with your family, work, studies and other commitments? By giving just a few hours a week, you could make a huge impact.
As an Association Visitor for the Motor Neurone Disease (MND) Association you would maintain contact with people with MND, their families and carers, by phone, email, via online platforms, or with face-to-face visits when permitted.  The role is a challenging, but rewarding one. By offering confidential emotional support, information and help to access the right services, you can enable people affected by MND to live their lives more easily.
For more information on how you can become an Association Visitor, or if you have any other skills to offer, please contact Liz Cooper, local Area Support Coordinator on 01604 800620 or email liz.cooper@mndassociation.org Alternatively, you can find out more about MND, the Association, the Association Visitor role and other local volunteer opportunities, or apply online at www.mndassociation.org.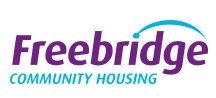 Here at Freebridge Community Housing, we have ambitious plans for the future, these plans include modernising how we do business while focussing even more on delivering a great customer experience.
We are the largest provider of housing in West Norfolk, owning and managing around 7,000 homes, and making a real difference to thousands of customers and the wider communities in which they live.
We are passionate about empowering our people to be the best they can be and are committed to a culture of inclusivity where colleagues are "free to be me". Our new five-year strategy promises to support colleagues' mental health and wellbeing, while also developing people's talent and enthusiasm, creating career opportunities for both existing and new colleagues.
Fairstead Community Shop – Volunteers URGENTLY required
We are looking for reliable volunteers who are flexible, able to work as part of a team and use their own initiative
Find us at 5 Centre point, Fairstead Est, King's Lynn, PE30 4RS or contact us via our Facebook Page
The Community Shop
We are hiring for the role of "Youth Arts Worker and Performing Arts Tutor".
We are looking for an avid and willing individual to support children, young people and families.
The Crown Inn, Gayton are looking for a supervisor/Assistant Manager to join the team.
Previous experience in hospitality essential and duties will include bar/restaurant service, cash handling/cashing up, diary organisation and running a shift.
This is a full-time position with a flexible shift pattern but expect to work some weekends/evenings etc.
28 days holiday with pay to be discussed/based on experience.
Please send your CV through to contact@gaytoncrown.com
Social Activity Lead Volunteers Needed for groups in Heacham and King's Lynn (in Art, Crafts, Discussion, Music etc) (approx 3 hours per week)
Many of the people who attend struggle with social situations – we want to help people regain social confidence and encourage positive, interesting and fun interaction with others promoting skills development and overall wellbeing.
You don't need to be an expert to lead a skills session in our groups – just passionate.
For the right people, volunteering will be a rewarding and fulfilling way to get involved.
If this sounds like you, please visit our website for full details and complete an application form www.norfolkandwaveneymind.org.uk/volunteering or for an informal chat call Zena on 07464892149
An exciting opportunity for a self-employed caterer to take over the r running on the Station Restaurant within Wisbech St Mary Community Centre – For more email the team info@wsmcommunity.com